Mike Andes read all the finance books at the local library by the time he was nine. He followed the stock market and dreamed of launching his own business while his classmates play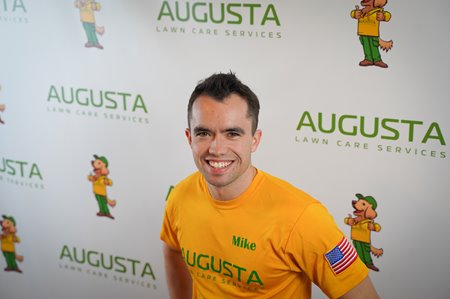 ed. By age 13 he was a pre-med student at Western Washington University and by age 17, he was practicing medicine in Kenya. He may have been a child prodigy, practicing international medicine, but he still dreamed of becoming an entrepreneur.
"Going into medicine would require me to spend the next 10 years learning one specialty, and not be able to bounce around and scratch different itches," he said. "Entrepreneurship allows me to explore my passions."

Andes turned his eye toward the landscaping industry. He was intrigued by its low-cost barrier of entry and his ability to quickly earn money to finance even more education — an MBA degree. He began cutting grass each day at 5 a.m. and went to night school until 10 p.m., determined to build a grand company of his own.

When Andes was cutting grass, he would listen to podcasts about business. Soon enough Andes launched his own podcast, Business Bootcamp, to share what he was learning in school, and started his own business, Augusta Lawn Care in Bellingham, Washington, to put what he was learning into practice.

While getting his business off the ground, Andes often worked 100-hour weeks but remained fixated on his goals and applied what he learned so he could evolve his role from worker to manager and finally, CEO.

"I was intentional about the goals I had for the business. I realized that if I'm going to be out of the daily operations, I need to start training other people. I need to start simplifying and creating systems and procedures," he said.
FORGING A FRANCHISE
Augusta Lawn Care grew at an aggressive pace, hurtling towards an annual revenue of $500,000 within the first year. It didn't take long to attract people that wanted to learn about the success of his business model. So just a few years after starting Augusta Lawn Care, Andes started studying Anytime Fitness' 4,500-location plus franchise model and began integrating it into his own company.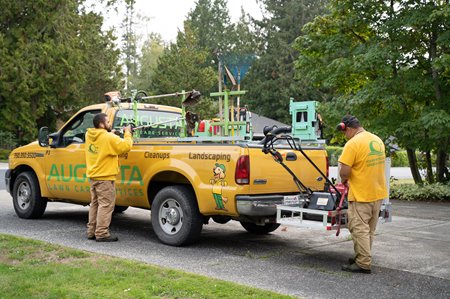 In November 2019, Andes launched the Augusta Lawn Care franchise, which has since grown to 16 locations throughout the U.S. and, more recently, another two in Canada. Andes' vision for growth rested on encouraging each franchisee to offer the services most needed within their locales — the ones they wanted to offer — and his business model enabled a single-man operation and trailer-less setup.

New businesses could start with just a truck, a mower and some other basic equipment, keeping capital expenditures low. For example, some companies could buy a used truck and racking, and with some lawn care equipment be up and running for as low as $9,000.

Less than a year after its foray into franchising, Augusta Lawn Care is projected to reach 40 locations by the end of 2020. Andes credits this in part to implementing "Pay for Performance," or P4P, a structure that rewards employees for their output.
"P4P is a way of paying your employees not by the hour, but by their performance. Employees are paid a percentage of the revenue they bring in," he said. "The goal of P4P is to align the interests of the owner with that of the employee, which leads to getting work done better and faster."
By placing greater job site ownership on each employee and providing rewards for good work, the company has been enjoying consistent quality and satisfied customers. From their standpoint, it's like having an owner of Augusta Lawn Care on their property.

"It was paramount that we implemented P4P and had it ready to go for our franchisees so owners could open multiple locations and not have to be there every day," Andes said. "The industry can have higher levels of professionalism and move away from high turnover cycles if we build an environment where you can create a career out of landscaping."

GROWING AN AUDIENCE
Andes' story continues to inspire, and his podcast eventually evolved into more content production, such as YouTube videos, and a website, landscapebusinesscourse.com.
"Users can dig into my story — exactly what truck I bought, my mower and the size of lawns I would cut. They could also come to one of our conferences to get individual attention," he said.
This outlook and tirelessness are part of the reason Andes believes Augusta Lawn Care will grow to over 500 locations in the next five years. P4P can attract a workforce anywhere, and its franchising model makes it easy for aspiring entrepreneurs.
For the wunderkind that went to college at age 13, it's no surprise that Andes has returned to his scholarly habits. He recently wrote two books: "Millennial Millionaire: The Young Entrepreneur's Guide to Breaking out of the Middle Class," and "ZeroTurn: How to Build a Successful Lawn Care Business." If Augusta Lawn Care proves anything, Andes will be successful in these ventures, too.