RapidCare is set to reshape how AriensCo handles parts, service and support for its customers. RapidCare recently opened the doors of an entire new building specifically engineered to provide efficient parts and service operations.

"RapidCare is really helping us reshape how we approach our support of the Ariens and Gravely product lineups," said Angela Raddant, director of supply chain marketing. "We now have an entire building dedicated to RapidCare, complete with its own parts manufacturing plant. We are dedicating specific resources, both in terms of facilities and experts, to better meet our users' needs."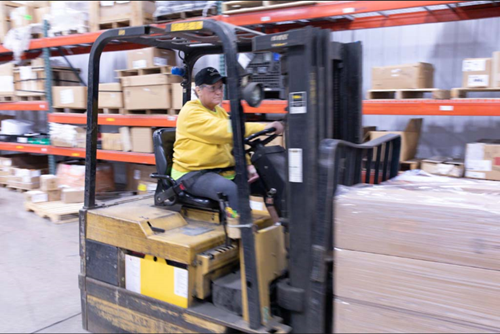 The dedicated manufacturing plant at RapidCare means that parts are produced for users that already own their equipment and need replacement parts, accessories or premium upgrades. It ensures that these customers remain at the center of RapidCare's mission, and it ensures that the main production facility that manufactures Ariens and Gravely equipment will remain solely focused on its goals, too.

Superior service and support are RapidCare's other priorities. Where before dealers relied on AriensCo sales managers to assist them with parts and service support, for example, RapidCare provides a team of experts dedicated to customers and dealers. It features a crossfunctional group of engineers, service technicians, callcenter operators and manufacturing employees, all with a dedicated mission to support Ariens and Gravely users.

With its motto of "You call, we haul," the RapidCare team is also boosting the efficiency of AriensCo support. Any order that dealers or customers place for new parts that comes in before 2 p.m., for example, is shipped out on the same day, ensuring that the parts reach users quicker than ever before.

"By creating a wholly separate parts and service operation with its own manufacturing plant and dedicated team members, we've been able to fulfill parts orders much quicker, better assist dealers and customers, and create new institutional knowledge and efficiencies around our support functions," said Tom Wright, senior vice president of RapidCare.
Expanded offerings
As a standalone business, RapidCare is also able to offer premium upgrades and accessories for Ariens and Gravely users.
One great example of this is offering LaserEdge Eversharp blades. These blades represent a premium upgrade for Gravely 48-, 52-, 60- and 72-inch mower decks.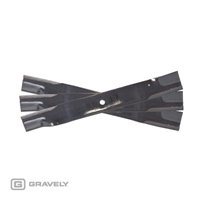 The LaserEdge Eversharp blade technology was launched by Fisher Barton at GIE+Expo 2019 and is quickly earning fans in the lawn care industry. The blades guarantee up to 240 hours of runtime without going dull, drastically cutting down on equipment downtime and maintenance while improving performance.



Josh Wilson, senior director of engineering at AriensCo, and the rest of his team tested the LaserEdge blades at the Gravely Product Verification Center at Sebring International Raceway in Sebring, Florida, to ensure their reliability and durability.

"The blades were tested in excess of 500 hours on multiple mowers with no sharpening," Wilson said. "The blades truly work as advertised. As the leading edge of the blade is worn away by debris, soil and sand, new carbide cladding is exposed, revealing a new sharp edge."

Danny Scofield, who owns Choo Choo Lawn Equipment in Plant City, Florida, was one of the early adopters of LaserEdge blades. Because of the sandy soil in the area, he said a blade can wear away to nothing in a very short time.

"This blade technology is really beneficial for customers to use in this area because the terrain can wear down blades quicker than normal," he said. "Commercial landscapers have especially seen a boost in productivity because even in the harshest conditions, the LaserEdge Eversharp blades hold an edge far longer than a traditional blade."

The addition of LaserEdge blades to the RapidCare product offering reinforces how AriensCo is committed to helping its customers succeed. Blades that stay sharper for longer not only make for great cutting performance, they also increase efficiency and reduce maintenance costs.
"The goal for RapidCare is to help companies become more profitable when they use Gravely or Ariens equipment," Wright said. "With premium upgrades, accessories and experts on hand, RapidCare can help companies boost efficiency — and win more jobs in the process."