Working with the same people week after week enables you to learn a lot about them, but you don't always uncover every detail of their lives. Military veterans are sprinkled throughout AriensCo and they're not easily picked out. Too humble to wear their service on their sleeves, they don't always speak of their time in the Armed Forces. That even includes those who had decades-long service in high-ranking positions. These are the stories of people like Don Mayer, Ed Conley and Mark Bailey — U.S. veterans that are sharing their valuable experience at AriensCo.
DON MAYER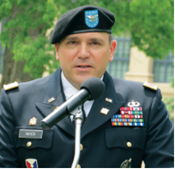 Don Mayer is a production manager for assembly at AriensCo. When he was in college, Mayer needed physical education credits to complete his studies. He took a Reserve Officers' Training Corps (ROTC) class and enjoyed it so much that he went to boot camp and joined the U.S. army as a second lieutenant after graduation. After 28 years, 55 recorded airplane jumps and a few trigger pulls of the main gun on an M60-series tank, Mayer retired a Colonel.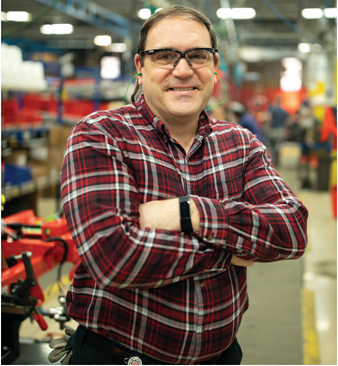 ED CONLEY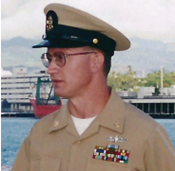 Ed Conley is a master assembler and tester at AriensCo. He grew up in the small town of Kiel, Wisconsin, and dreamed of seeing the world. He joined the Navy in 1983 at the bottom rank and worked his way to become a Chief Petty Officer. Just as he hoped, his enlistment took him to places like the Arctic Circle, where he received a blue nose (a traditional Naval rite of passage) and docked in northwestern Russia, where he and his shipmates made friends with a Russian sailor and his family at their home in Severomorsk. This was just one of the many adventures he encountered before joining AriensCo.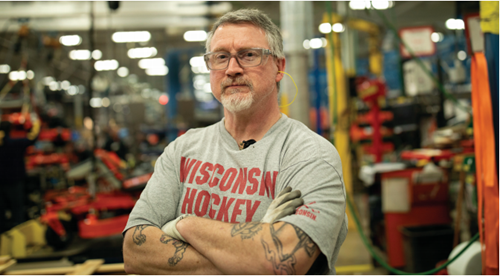 MARK BAILEY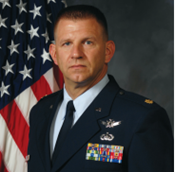 Mark Bailey is a production manager for fabrication at AriensCo. He credits a mentor from his high-school job for pushing him toward great challenges in life, including going to college. To fund his education, Bailey joined the Air Force, which helped him earn a degree. He served 14 years as a noncommissioned officer (NCO) and the Air Force offered Bailey a spot in Officer Training School (OTS). Upon graduation, he traded his stripes for second lieutenant bars. During his military career, he had the opportunity to fly on F15s, F16s, A10s and some of the "heavies." He also spent time in Space Command, releasing high-altitude balloons to some 80,000 feet into atmosphere. Just over a year ago, he retired a Major.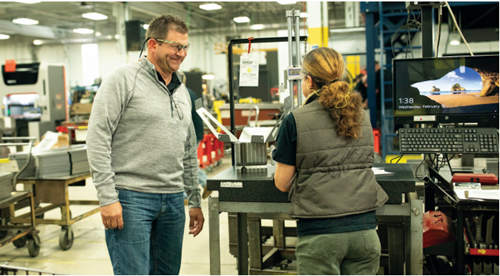 LEADERS AMONG US
Mayer, Conley and Bailey served in different military branches and roles, but all agree that the bonds of brotherhood and sisterhood in the U.S. military are built through an emphasis in leadership.

"Overall, my military service led me to value action — to know how to make things happen, even when things go south," Mayer said. "It teaches you how to formulate a plan to get back on track and think about the next step towards moving forward and accomplishing the goal."

This theme is so central, gospel even, that the ability for service members to thrive in a civilian career is sometimes dependent on the leadership in that setting. Strong leadership pulls them in, while weak leadership pushes them out. This makes the number of veterans in a workplace a kind of bellwether for an organization's quality of leadership.

"Not everyone realizes it, but a military person's skills are highly sought after," Conley said. "It's about being reliable, trustworthy and the ability to be a good teammate. There's an understanding that management actually cares, rather than just, 'Hey, turn that wrench.'"

Leadership lessons learned in the military transfer well to AriensCo, particularly when leading teams. As in the military, there is a mentality that each task, no matter how big or small, is essential for the success of the organization. Once a task is accomplished, it's important to confront even bigger challenges. This teaches teams how to solve new problems and leads to greater satisfaction among their members.

"When I was commanded in the military at various levels — platoon, company and battalion — the most challenging assignments were the most rewarding," Mayer said. "And now we have this major challenge in transforming the AriensCo manufacturing plant. Maintaining our manufacturing success while changes happen around is incredibly challenging, and that's why I know it's going to be rewarding."
BECOMING OBSOLETE
Another lesson that Mayer, Conley and Bailey learned in the military is that the objective for a leader is to become obsolete. It's a selfless endgame of passing leadership skills to the next generation so that the organization you served can operate successfully without you. Your success is gauged by the achievements of those after you, and as Conley expressed, seeing that in a team member is the most satisfying part of a legacy.
"I marvel at watching that happen," he said. "When you actually see somebody that worked for you really understand what it means to lead the people that work for them."
According to Bailey, watching his "kids" grow was one of the coolest parts of being in the military. Even with more than a year out of the service, he still sees how those who were once in his command are being elevated to positions of greater responsibility.

"This notion definitely translates to AriensCo," Bailey said. "You're always training someone for your job. If they get your job and they succeed, that's even better."
FINDING A HOME
After retiring from the military, Mayer, Conley and Bailey all chose to settle in northeast Wisconsin to be close to families. Their residencies were decided, but their next career steps weren't.

AriensCo hired all three veterans on their complete package of character, culture fit and leadership abilities — and all three are finding success.

"A lot of times when people get out of the military, they job-hop until they find that niche where they feel like they fit in," Mayer said. "I think I was very fortunate to land where I did because I feel like a contributing member of the team."