The Barry family is an institution in southern Florida. For the last 50 years, the family has owned and operated Barry's Gravely Tractors, one of the state's most premier dealers of outdoor power equipment. Their story is a testament to the longevity and success a company can enjoy through years of hard work and dedication, along with having a product that customers can't stop talking about.

John and Ruth Barry moved to Florida in 1960. The couple was living in Bucks County, Pennsylvania, and visited south Florida on the advice of a brother who was in the sign business. The two fell in love with the area and decided it would be a great place to start a business. John was a longtime salesman, and all he needed was the perfect product to introduce to the region.

During a chance meeting with an Ohio equipment dealer named Ray Evans, John learned he sold nearly two-dozen Gravely machines out of a garage. At the time, Evans was a salesman in that Ohio shop, but because of his success, he packed up to try his hand selling the uniquely versatile and reputable Gravely Tractor in Fort Myers, Florida. He opened Evans Gravely in 1962, but sold it to John and Ruth Barry in 1964 after the Barrys fell in love with the Gravely products. In just the first month, they sold nine machines from Barry's Gravely Tractors.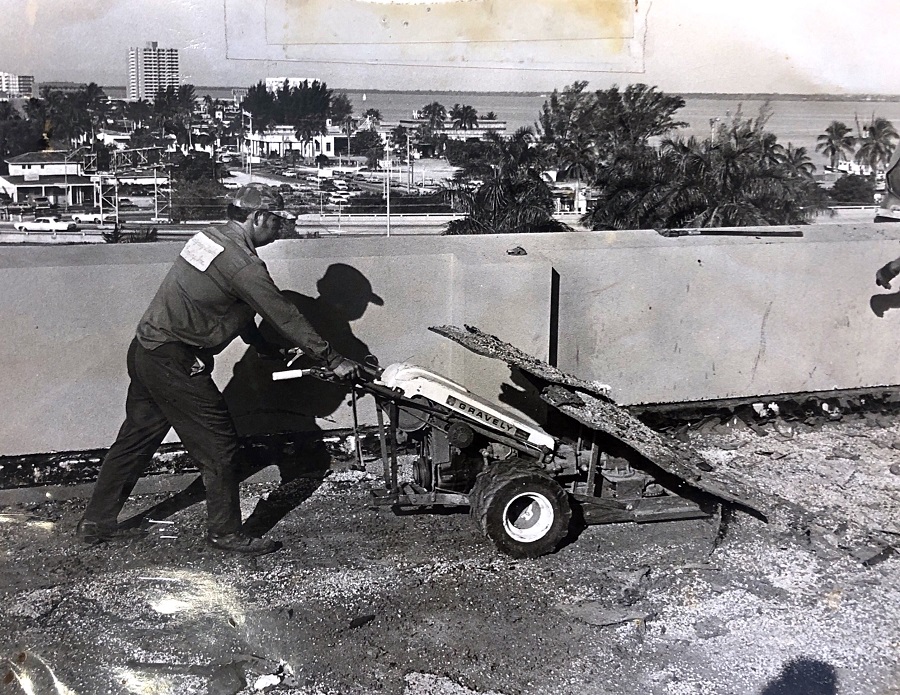 "We opened the store and spent two years just getting established. We didn't even take a salary. We were just working really hard. But we knew we could be successful because of the reaction to Gravely. People would come from all around the country and find our little building just to stop in and tell us what a great product we had. We figured we had to have something pretty good going."
FINDING A FOOTHOLD
Through the following years, Barry's Gravely Tractors thrived. John's experience in sales certainly helped the Barrys introduce Gravely into commercial fleets in the area. The store expanded its equipment offering, establishing itself as one of the most sought equipment dealers and service providers in southwest Florida. The company's popularity gained traction with government contract customers, homeowners, contractors, lawn care companies and sports venues.

"I don't think you'd find anyone that loved Gravely more than we did. We had a product that we were very proud of," Ruth said. "And our customers loved Gravely, too. You could do so much with the machines without any headaches. We took photos of our customers and asked them to tell us 'Why I love my Gravely.' We'd write down their answers and put them up on the wall."

John and Ruth grew just as passionate with the Gravely brand as their customers. They traveled to dealer meetings and Gravely events in destinations like Spain, England, Italy, Turkey, Greece and the Bahamas. They also visited the company's former factories in Clemmons, North Carolina, and Dunbar, West Virginia. They even donated one of their vintage, single-wheel Gravely Model D tractors with an Indian Motorcycle engine, a personal favorite, to be preserved at the AriensCo Museum in Brillion, Wisconsin. A twin sits atop Barry's Gravely Tractor in Fort Myers.

PASSING THE TORCH
After John's passing in 1996, his sons were ready to carry on the legacy. When they were young, they would go right from school to the shop where their father would put them to work, even on the weekends. David, John and Steve grew up working in the shop and knew exactly how to pick up where John left off.

"When my husband John passed away in 1996, the boys took over and have done a fantastic job," Ruth said. "We just kept the family in business and started hiring other people, too. We are very fortunate to have good people to work with."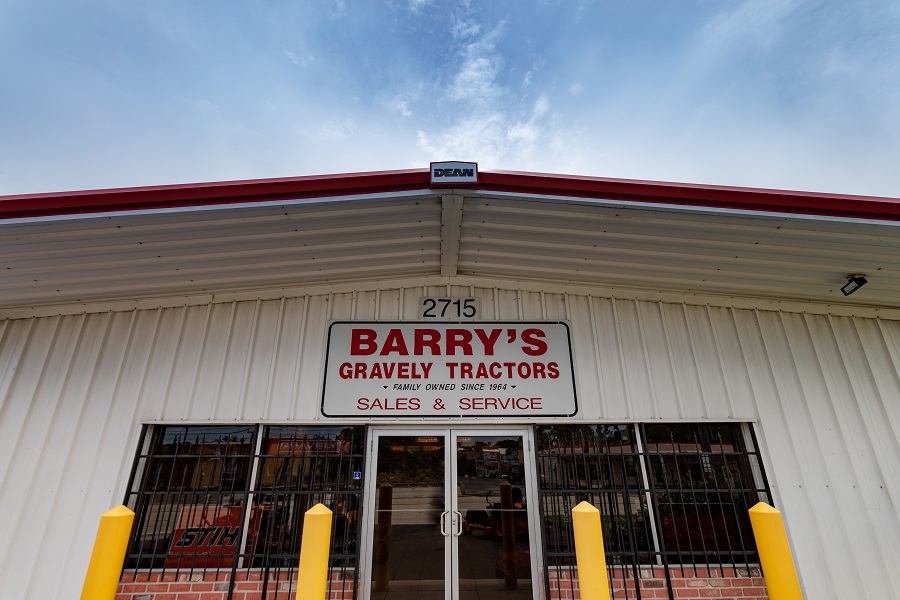 Now that the brothers run the business, they continue the tradition of working hard to provide excellent customer service. Steve said his parents taught them about what it meant to treat people fairly and with respect, all while providing a quality service.

"Our parents definitely taught us how to have a good work ethic," Steve said. "To this day, we're always down at the shop working. No one sits still. We all have to contribute."
FORGING THE FUTURE
Ruth is now 96 and going strong. She makes it into the office every day for work, though David drives her now — she gave up her driver's license at age 92 with a perfect driving record.

Ruth still keeps an eye on the business and stays current with the industry and its coming trends. Her understanding for the importance of delivering consumers' needs, which is what led to the fast, initial success of Barry's Gravely Tractors, is what she believes will keep the business successful for future generations of her family.

While the older-model Gravelys hold a special place in Ruth's heart, she embraces new Gravely innovations like battery-powered equipment because it marks a stimulating new chapter for the dealership where she and her husband raised a family.

"We all worked hard to get here and we're still working hard," Ruth said.