To some, outdoor power equipment is simply steel pulled from the earth, refined, bent into shape and kept in a garage. To others, like those in the Gravely Tractor Club of America (GTCOA), the original Gravely Tractor is nostalgia, an appreciation for a machine that helped hardworking families overcome challenges and a source of joy for the fellowship it created. Its history starts more than a century ago, but its memory is alive and well with a group of passionate people eager to share its story.
Building America
In the early twentieth century, rural America was expanding. Outside of cities, there wasn't access to the convenience of grocery stores. The ability to feed a family relied on the health of their livestock and the success of their own gardens. Though foot plots could be tilled by hand, horse or oxen, the work was laborious, and because of these animals' wide turns, fields couldn't be planted to full capacity.
Tilling soil by hand certainly wasn't ideal, but it was necessary for survival. Though tough and burdensome, it wouldn't be long until one bystander with a careful watch over the American landscape would use his sharp sense for the needs of the time to provide a solution. That man was West Virginia inventor and entrepreneur Benjamin Franklin Gravely, and his idea was a powered cultivator.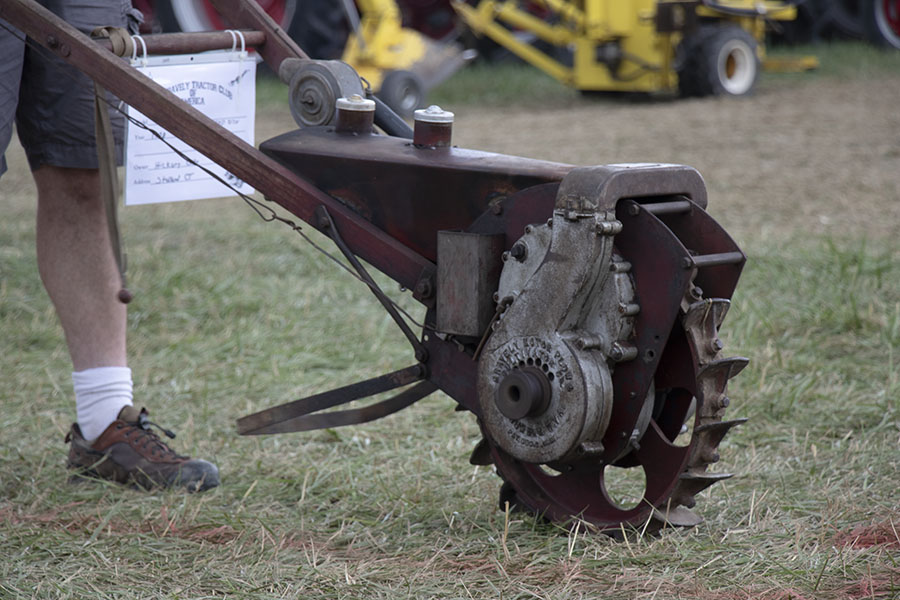 It was the ideal solution to issues at that time. It identified a need and met it," said Hank Dermer, president ofthe GTCOA. From his garage, Gravely turned a vision into reality. On December 5, 1916, he was awarded U.S. patent 1,207,539 for the motor plow, a small plow blade controlled by two handlebars and driven by a single steel wheel that was powered by a 2.5-horsepower Indian Motorcycle engine. By 1922, the Gravely Motor Plow and Cultivator Company in Dunbar, West Virginia, was mass producing single-wheel and twowheel Gravely Tractors.
It absolutely met a need," Dermer said. "It was not inexpensive, but it was quality. And the people in rural America, they like quality."
Building a Reputation
After World War II, strong economic growth swept through America. New homes were built, families grew and business was booming. Gravely Model D and Model L tractors were in high demand, and for good reason. Not only did their construction have the strength of a tank, their unprecedented reliability through innovative engineering was a manufacturing marvel of its era.
"Their engine was way ahead of the time — its aluminum crankcase, for instance. The automotive industry didn't figure that out for 30, 40 years later, but Gravely did," Dermer said.
Strength and reliability alone made the Gravely Tractor a standout, but what pushed it over the top in the hearts of Americans was its versatility. It was an economical choice because it employed a variety of attachments that could complete multiple tasks.
"Ben Gravely had a product that was something desirable at the time. One tractor, one driving implement with multiple attachments," Dermer said. "You bought one tractor for whatever you wanted to do. You didn't buy another tractor. Instead, you bought an attachment. That made a lot of sense to people."
The Gravely Mow-In Production of "The Gravely" has evolved throughout its existence, but the famed, original Gravely Tractor is still celebrated by the GTCOA. Now in year 23, members of the club thrive on a shared affinity for a product they grew up using. More than 1,000 members from across 43 U.S. states and five countries proves the machine had quite the effect on more than just a couple diehards. Scores of them make the trip to the annual traveling festival, the Gravely Mow-In.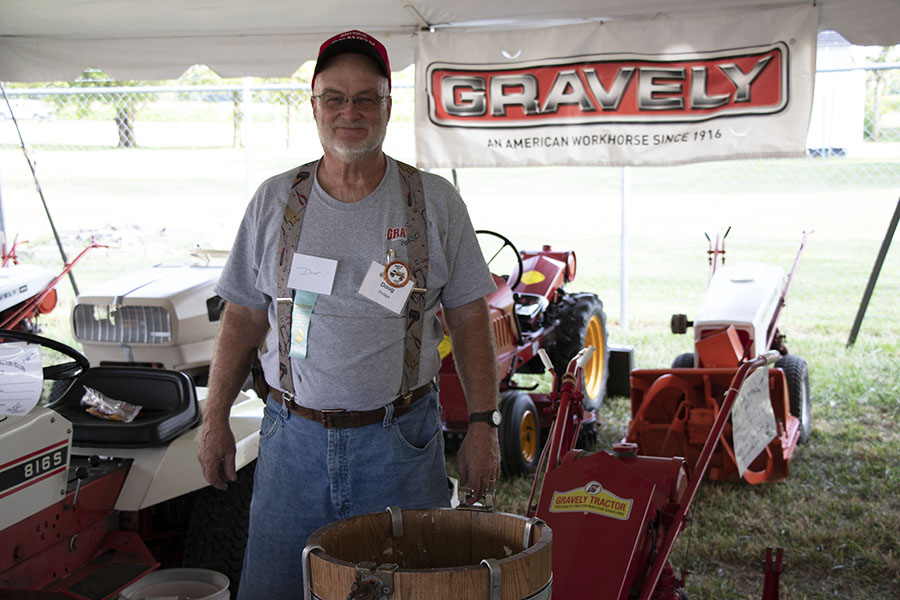 "At the event this year, we had representatives from 21 states," Dermer said. "So it's not merely a drawing of two or three states. We pull them in from all over the place. It's a tribute to the Gravely name and the Gravely organization."
The function is one of two opportunities (there's a winter Blow-In, too) for the entire club to get together outside of regional meetings and email communication. What's more, it's a place to show equipment and share knowledge and comradery for the enthusiasm of the Gravely tractor. Enthusiasm, though, is an understatement.
"The fellowship is almost like brotherhood. It rivals religious organizations," Dermer said. "The purpose is preservation of equipment. I look at it as preservation of the name and the knowledge that is out there, then you get into the social part of it."
Under the two event tents at this year's Mow-In at the Jay County Fairgrounds in Portland, Indiana, sat a variety of vintage, operational Gravely equipment. Each restoration has a vibrant, custom paint job, a story, and a passionate owner behind it eager to share its specs — with not one single detail unaccounted for. Ask just one question and you'll get a comprehensive history lesson. It's no different for the tractor attachments, some of which, like a Gravely ice cream maker, are custom creations.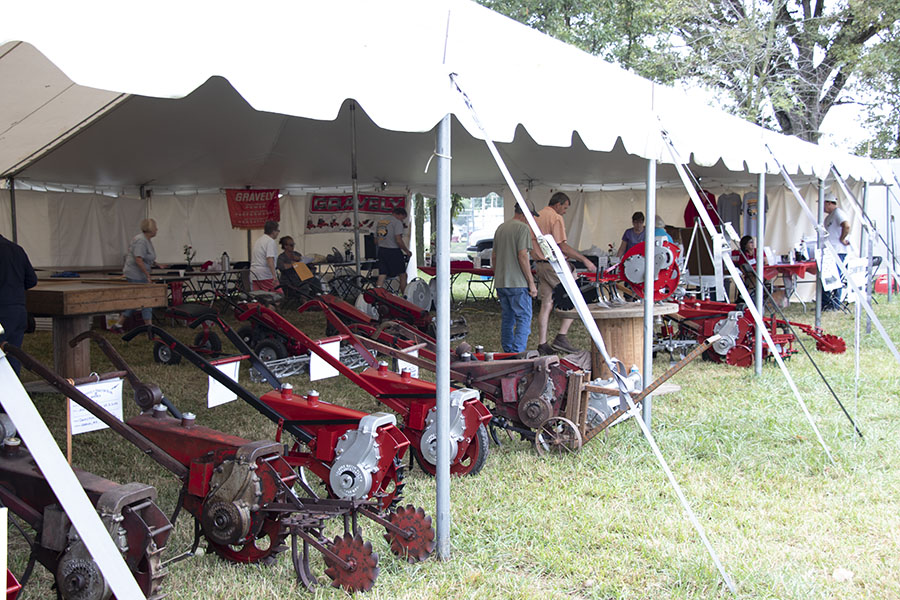 Above all the projects, stories, knowledge and ice cream that's shared during the four-day Mow-In, the joy of being around those with similar interests is the highlight. All brought together by, as Dermer puts it, the special place Gravely has in the hearts of those who routinely used them years ago.