Gravely Mow the Distance Event
When the days started to finally heat up, so did Gravely's "Mow the Distance" campaign, its annual Spring season kick-off event. Across the continent, homeowners and contractors flocked to their local Gravely dealers to take advantage of the savings the event offered.
"We launched this sales event last year as a way to get contractors and customers excited about the upcoming warm weather," said AriensCo Chairman and CEO Dan Ariens. "It was exciting to see the success and growth of the week-long sale this year, and we look forward to bringing it back next year."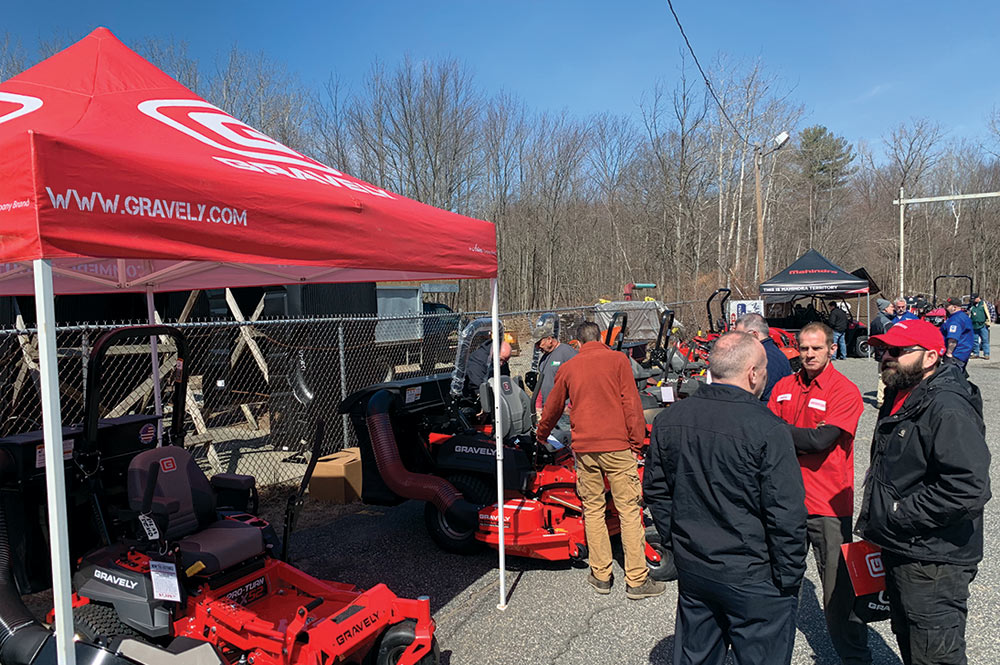 The week-long sales event ran from March 22 – 30 at dealerships throughout the U.S., and a similar event will take place throughout Canada later this Spring. Customers received 20 percent off list prices on select commercial lawnmowers, as well as commercial baggers and mounting kits. Additionally, customers were not the only ones who benefited. Dealers were credited 10 percent of the dealer cost on each unit.
The event enabled Gravely to work closely with dealers to promote not only the brand, but also their own businesses. To promote Mow the Distance in their stores, dealers received a promotional kit with marketing materials that included a banner, counter mat, large poster and table tent. Also, Gravely produced a few promotional materials for dealers to use in their local markets including web ads, billboards, ad slicks, social media ads, static images, double-sided post cards and a mini poster.
Gravely promoted the event with a national advertising campaign that aired during the NCAA March Madness Tournament as well as on cable networks, like ESPN, Fox News and Discovery Channel.