"In The Alps we know snow. We live with snow. We love snow. But when it snows here, it's always wet!"
So says Ronald Hrnecek, general manager of Hochfilzer, an equipment seller in Austria that specializes in snow and lawn products. His company provides equipment and services for people across the Alps, a region that gets lots of snow — lots of heavy, wet snow.
"Austria is a small country of only 8 million people, but 75% of us live in the mountainous Alps region," Hrnecek said. "A majority of our business comes from people living in the mountains, and that means we need powerful snow removal equipment that can handle the snow's consistency here."
"The altitude here would affect other engines. They would get less air and lose power."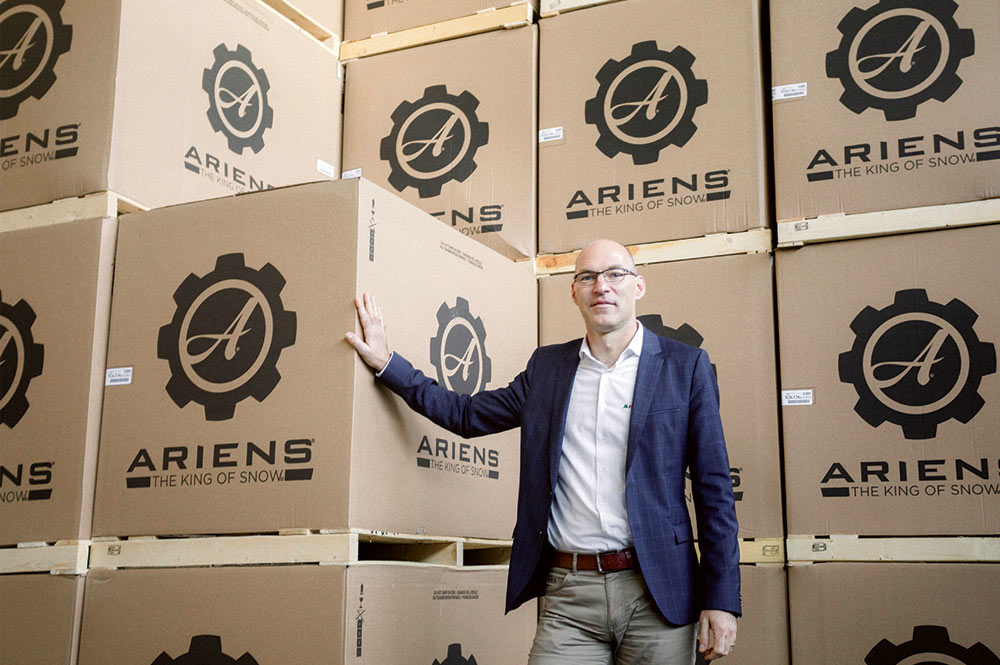 For 45 years, Hochfilzer has been operating a distribution center in Kundl, Austria. It eventually opened a second branch in Imst, Austria, to serve the country's biggest ski resorts with snow and lawn equipment, as well as snowmobiles and other services. Along with its mountainous core customers, Hochfilzer provides snow removal equipment to the people of Austria and Germany.
With customers across a wide geographic area, both rural and urban, and with weather that wildly fluctuates, Hrnecek said that flexibility has always been one of the company's keys to success. It carries a wide range of equipment, in terms of size and strength, to serve its diverse clientele.
"In the last few years, we have seen the product mix change to sell more Ariens Deluxe and Professional models, and we are reaching new customers we hadn't in the past," he said. "We have a lot of customers that are homeowners with driveways to be cleared, but we also see a lot of machines going to the mountaintops of ski resorts."
Those customers include "Maschinenring," a group of contractors across Austria that deal in major projects and heavy work cycles, and several companies that work on the Austrian railway and train stations. The high altitudes, intensive work applications and, of course, heavy snow, all demand high-performance machinery that is supported by a company like Hochfilzer and its network of hundreds of dealers.
Often, it's these dealers that are driving equipment trends in the region. Hochfilzer was instrumental in introducing Ariens Sno-Thro models with Auto-Turn™ and EFI (electronic fuel injection) to professionals there in the region.
"None of the competitors out there have EFI engines yet. We had to sell the benefits of the EFI engine, especially the startup process," Hrnecek said. "The altitude here would affect other engines. They would get less air and lose power. But with an EFI engine, that doesn't happen. When our dealers set up the machines for the altitudes here, they are able to maintain oxygen levels and deliver that power."
"There is no doubt that a manufacturer in Wisconsin, known for its good winter conditions, knows how to build snow products."
Predicting the Weather
The biggest challenge Hrnecek faces is forecasting. In his region, forecasting the weather and forecasting his customers' stock needs are one in the same. With the distance between cities and continental-wide regulations (homologated machines for the European market), flexibility in production and procurement is limited.
His solution comes in the form of a close relationship. As Hochfilzer celebrates its 30th anniversary of working with Ariens, Hrnecek credits working closely with the manufacturer to maintain a nimble, flexible stock of equipment that appeals to all of his customers, whether they are in the mountains or the city, as a reason for the distributor's success.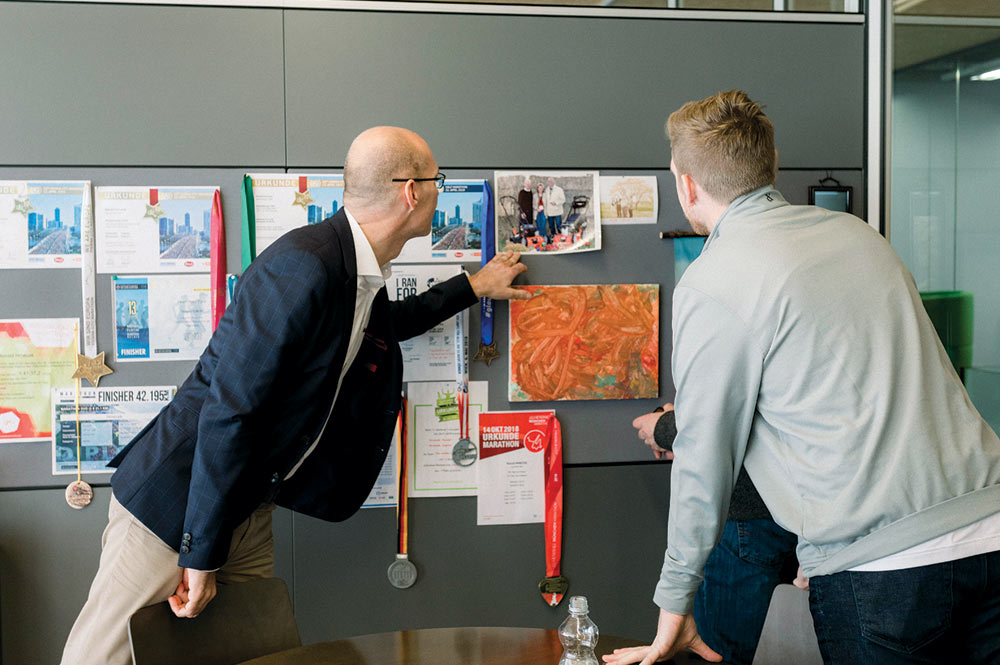 Sometimes that success means taking risks with the stock. Hochfilzer holds onto some machines for longer periods of time so its customers can get whatever they need at a moment's notice. The more than 30 years of business forecasting experience has helped Hochfilzer sell over 1,000 units in each of the last five years. One year when the snow was especially bad throughout Austria and Germany, the company sold over 5,000 units.
Hochfilzer is so dedicated to its customers' needs, that the distributor collaborated with AriensCo to develop a new product to fill a gap in the high-altitude European market.
In 2017, Hochfilzer told AriensCo it needed a narrow but powerful machine for wet snow. This led to Ariens developing the Platinum 24, a high-powered, slim-lined snow thrower that better suited Austrian geography and European topography. Hrnecek said the company needed the combination of a narrow, but still powerful machine to handle the differences in city roads, residential housing and a wide variance in terrains.
"As a small company, we take pride in our ability to take a risk," Hrnecek said. "We understand this business. It's driven by innovation, quality and power." And heavy, wet snow.