Desjardins Sport knows something about Ariens snow removal equipment. They've been selling Ariens product since the 1960s, and now it sells every model in both the Ariens lawn and snow product lineups. So, it is no wonder Desjardins Sport has become an important Ariens dealer in Canada.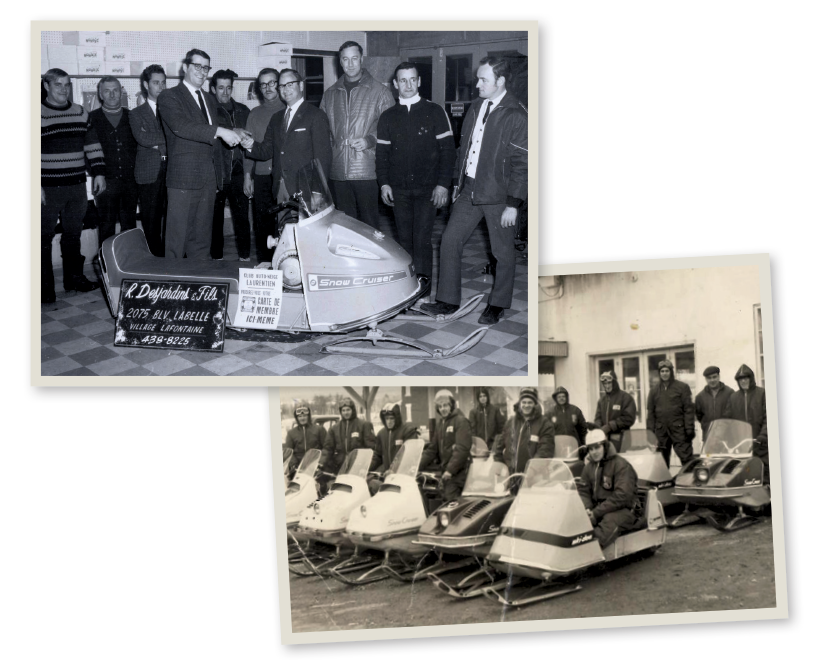 The Saint-Jérôme, Québec, Canada-based company opened its doors as a lawn and garden sales and repair shop in 1956. It was purchased in 2011 by Dominik Grégoire and his brother-in-law, Paul Grondin. The two businessmen were close family friends of the original owners. Soon after the purchase, they began selling chainsaws, tractors and lawnmowers and later started working in the boating industry, too.
Shortly thereafter, the company started selling Ariens snow removal equipment. That was a smart decision because during the winter months, 80 percent of the company's sales stem from snow blowers. Grégoire said when he and Grondin took over the business, the company was already selling Ariens, but they saw a significant opportunity to grow the company and expand sales.
"Since we took over we've built a new website, and we run Facebook ads with Ariens," Grégoire said. "We're now seeing 30 percent more of our business coming from younger generations and overall we're bringing more and more people into the store."
It is not just about being online. It is about keeping proper inventory and providing excellent customer service, Grégoire said. For more than 60 years, Desjardins Sport has been recognized for its quality of customer service for lawn and garden equipment maintenance. However, the Canadian business knows its strength is its snow sales.
People begin purchasing snow equipment in the fall before the weather changes so that they are prepared in advance of bad weather and don't have to run out to the store last minute. But even if they do, Desjardins Sport has them covered. Prior to the fall months, Desjardins Sport prepares 300 snow blowers so machines are on-hand when people begin prepping for the cold months.
Québec saw some of it most significant snowfall in recent years, and Desjardins Sport profited by selling more than 1,000 snow blowers in 2008, 2009 and 2012. The company typically keeps about 200 snow blowers in stock at all times, but even the show room floor was empty during the first snowfall of those years. In fact in 2012, more than 100 snow blowers were sold in just a two-day span.
Customers know they can count on Desjardins Sport for its quality service, as people know the company will go above and beyond to ensure its customers leave feeling happy.

"If there's ever an issue with a machine, we will exchange the machine for the customer no questions asked," Grégoire said. "We want our customers to know we're here to make their lives easier by supplying excellent customer service and always ensuring they leave our store feeling satisfied with the right product."