When AriensCo introduced its newest division, RapidCare, one of the primary goals from the outset was to deliver an industry-leading customer experience after they purchase equipment from any of the company's brands. New for the industry in general, RapidCare is meant to provide superior service in terms of rapid responses to customer requests, including replacement parts, technical knowledge and services.
The latest news in the run-up to a fully fleshed out RapidCare division is a new facility for the manufacturing of parts for AriensCo products. This is an additional and completely separate manufacturing plant from the main plants that produce outdoor power equipment. The goal is to provide replacement parts to customers faster than the industry has ever seen by dedicating an entire facility to their production.
To aid in this journey, AriensCo purchased Brillion Iron Works, a property that has been in use for nearly a century, and one that holds great significance to Brillion, Wisconsin. AriensCo renovated one of its buildings, now dubbed Plant 4, and has already begun to produce service parts, accessories and attachments inside of its historic walls. The RapidCare call center and additional offices will make this new facility the home for RapidCare.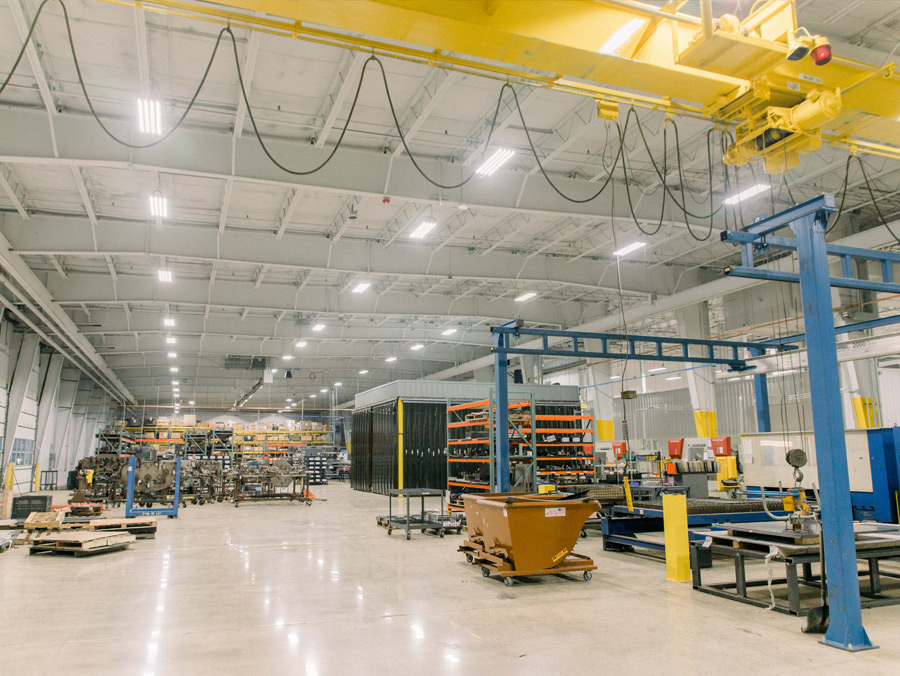 Tom Wright, senior vice president of RapidCare, said that having a dedicated RapidCare manufacturing operation and overall facility will enable the company to separate and optimize its operations in Brillion, providing RapidCare customers quicker and more targeted support.
"With the creation of the rapid response manufacturing plant, we are able to more clearly define the priorities of what is produced where and when," Wright said. "Also, we created more capacity for all of our operations — it frees up space in our main factories for building new machines and getting them to market faster, and enables us to focus on RapidCare manufacturing as a wholly separate endeavor."
Going to School on Rapid Response
RapidCare is about more than just changing the manufacturing process. In-field dealer service technician trainings are an extension of the business because they play a big role in keeping machines up and running. To ensure that dealership service technicians have the adequate training and skills to work on any Ariens or Gravely machine, service techs attend classes at AriensCo's new and state-of-the-art Francis Ariens Service School.
AriensCo launched a pilot training program, in which instructors travel the country to teach technicians its best services practices. One such event took place in November, when representatives of the service school traveled to the Boston area to meet with some of the municipalities. More than 70 people were present to learn from service school teachers about servicing Ariens snow blowers in preparation for the season.
"These trainings are a great opportunity for us to connect with the service techs in the field rather than having them come to Brillion and attend classes at the Francis Ariens Service School," Wright said. "The in-field trainings will be something that we do more of as the classes provide a better environment for more hands-on learning."
With both in-field and in-classroom training fully operational, the next step is to launch an online training capability, and to select a learning management system (LMS) that will house the new tool. "Once we select an LMS and build out the online training tool, service techs will have yet another tool at their disposal that will be an extension of the RapidCare business," Wright said. "They will be able to access information and fix machines out in the field quicker than ever before."
AriensCo knows how valuable it will be to have the Francis Ariens Service School as it delivers industry-leading training. The school will enable service techs to be properly trained on all Ariens and Gravely equipment, which will help them diagnose and fix problems a lot quicker. Once they understand a need, RapidCare will ensure that the solution is in-stock and ready to be shipped. RapidCare will truly begin to blossom this spring, as Plant 4's Rapid Response manufacturing operation and the various training tools are in full swing.
"It's hard to talk about all the aspirations that we have for this business knowing how important it will be for our customers," Wright said. "It's exciting every time we complete another step in the process, and we can't wait for RapidCare to be fully operational in its new home at Plant 4."