Snow blowers were a great step forward for homeowners when it came time to clear sidewalks and driveways of snow. The next great advancement was track technology that enabled snow blowers to gain more traction on those pathways.
Now, Ariens is introducing homeowners to its new RapidTrak technology, available on select Sno-Thro units.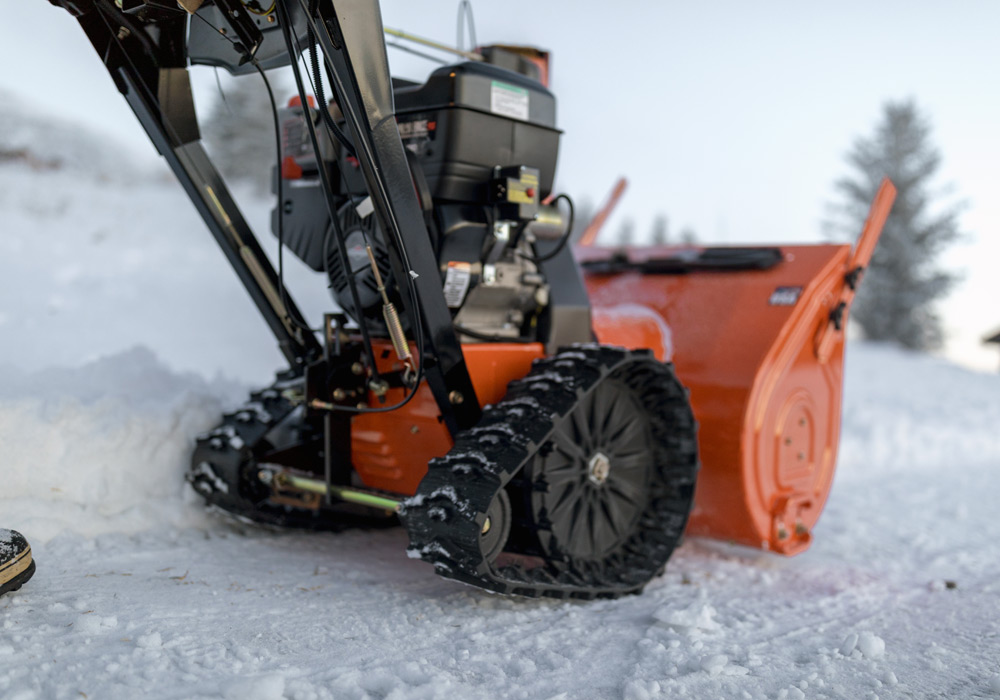 This technology was originally designed for commercial use, but now homeowners have the opportunity to deploy the versatile machine for their personal use.
Where RapidTrak differs from the competition is that it combines the versatility of a wheeled unit with the benefits of a track unit. Exclusive to Ariens, RapidTrak is an adjustable tracked or wheeled machine, designed to provide users with unrivaled power and versatility for all conditions. RapidTrak maintains traction even against high snow piles on hilly or slippery pavement, and a wheeled setting provides quick, effortless maneuverability on flat surfaces.
"The idea behind this technology really came from listening to customers who were using other track units," said Amanda Marsicek, product manager of snow products at AriensCo. "The pain points often were that the machines were too slow and difficult to move. We developed this exclusive technology with that in mind to make the job easier for consumers."
Since the advent of snow blowers almost a century ago, homeowners have had to drag and push the wheeled machines with no idea of whether or not ice may lie below the layer of snow. Also, the operator could easily lose their footing or the machine could slide and a patch of snow would be missed.
​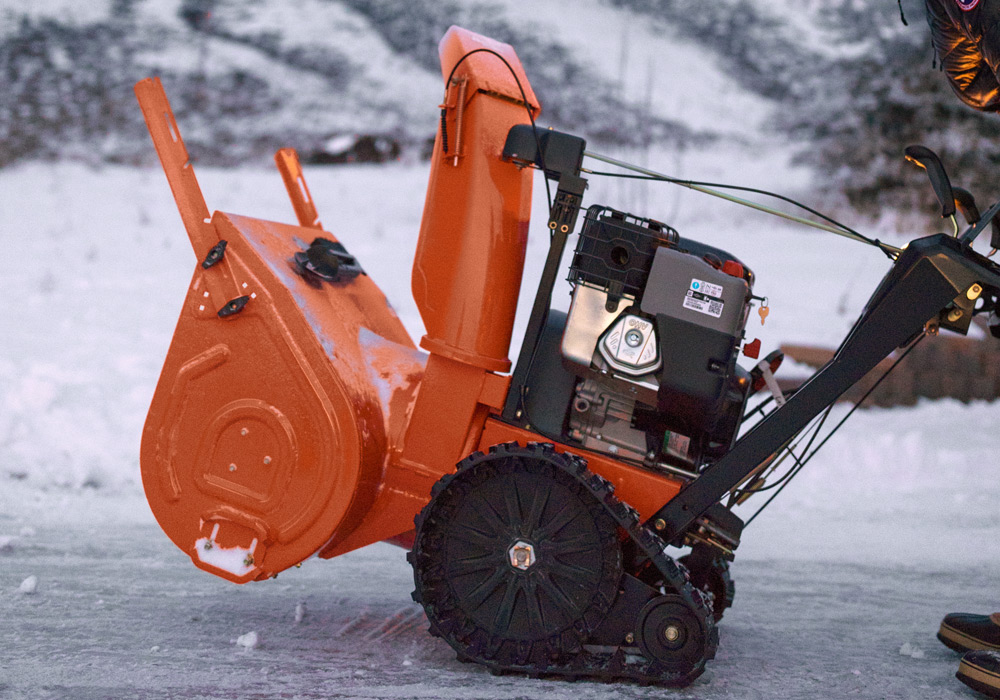 Track technology is not new for snow blowers. However, machines that employ the technology can be laborious to use. They are very heavy and maneuver similar to a tank. It takes a lot of effort to turn the machine around and start clearing the path in the opposite direction.
"Imagine going up and down the driveway six times, that's 12 times that someone has to use their full body weight to manhandle the machine and physically lift 200 lbs. to get it turned around," Marsicek said. "That's really tiring, especially when it's cold."
Ariens introduced homeowners to the new Platinum 28 SHO RapidTrak this past fall, which will greatly limit the amount of time they have to spend outside in the cold clearing snow. The RapidTrak snow series launched for professional contractors in the fall of 2017. The new addition to the line offers homeowners all the benefits of a professional unit, starting at a lower price point.
RapidTrak technology was created with ease-of-use in mind. Its speed is equivalent to that of a wheeled unit and twice as fast as a regular track unit. A few other key benefits include a hydrostatic drive (Professional series only), Auto-TurnTM capabilities and a fully-loaded Ariens AX engine. These features offer the capabilities of a professional unit and is designed with ultimate usability in mind.
"The Platinum RapidTrak has been tested in a variety of conditions and runs in temperatures as low as 20-below zero," Marsicek said. "The reviews we've received so far all describe how easy it is to use and that it's a beast of a machine that devours snow."