For landscapers and contractors, offering employee health insurance helps attract and retain employees and builds a healthier and more productive workforce. But in today's work environment, companies are offering more than just health benefits. Many landscaping companies are offering non-traditional health and wellness incentives to further boost employee satisfaction and retention rates.

The growing list of wellness incentives often includes a variety of benefits, some of which employees can customize. Examples range from mental health support and flexible schedules to free or low-cost benefits, like financial counseling.

Though this is logistically more difficult than offering a standard package to all workers, the cost and time involved are often minor compared with losing employees and having to recruit new ones.

"Offering some free or inexpensive benefits can set your company apart from your competitors," said Terry Delany, a 20-year green industry consultant who contributes to Green Industry Pros. "Flexibility is the key. I've seen great success with landscape companies that moved to a 10-hour, four-day week. If it rains one day, they are now making up that day on a Friday instead of a Saturday. And if it doesn't rain, the employees enjoy a three-day weekend."

Jennifer Myers spent 20 years as a landscape professional and is now the executive director for the National Association of Landscape Professionals (NALP) and senior director of workforce development for the foundation. She says that the topic of mental health is becoming more prevalent.

She shared a few examples: Myers was talking to an NALP member recently who said that she is lucky to have an employer who made her feel like the topic of mental health was important, and that she felt comfortable discussing her struggles because she knew she had the support of her company leadership.

Myers added that another NALP member has set up a virtual counseling option for employees that they can access without taking time off, paid for by the company.

"Feeling supported with regards to mental health looks different for everyone," she explained. "For some, it's having the option to take time off. For others, it's knowing you can have these conversations with your supervisor."

As part of her job with NALP, Myers manages communities within the association, including the Women in Landscape and Veterans in Landscape networks. It is in these communities that most of the conversations around health and employee well-being are taking place.

"The members of this community are talking about mental health because for veterans, there is a need to support the transition into civilian life," she said. "We need to reinforce that 'It's OK to not be OK' and that veterans do have special considerations. We say that it's better to work through a handful of 'It's not OK' days with someone than to not have that employee at all."

Myers says that the landscaping industry is particularly welcoming to women and military veterans, and building employee networks and support groups can help the industry evolve and thrive.

"Our industry is all about sharing and we love to network, but sometimes it can be hard to break into the industry. This is why we have these communities — to help move beyond the silos of individualism," she explained. "People see these communities and they know they are going to be supported and given a place to keep learning. It's not just about being veteran- friendly, for example, it's about being veteran ready."

The AriensCo approach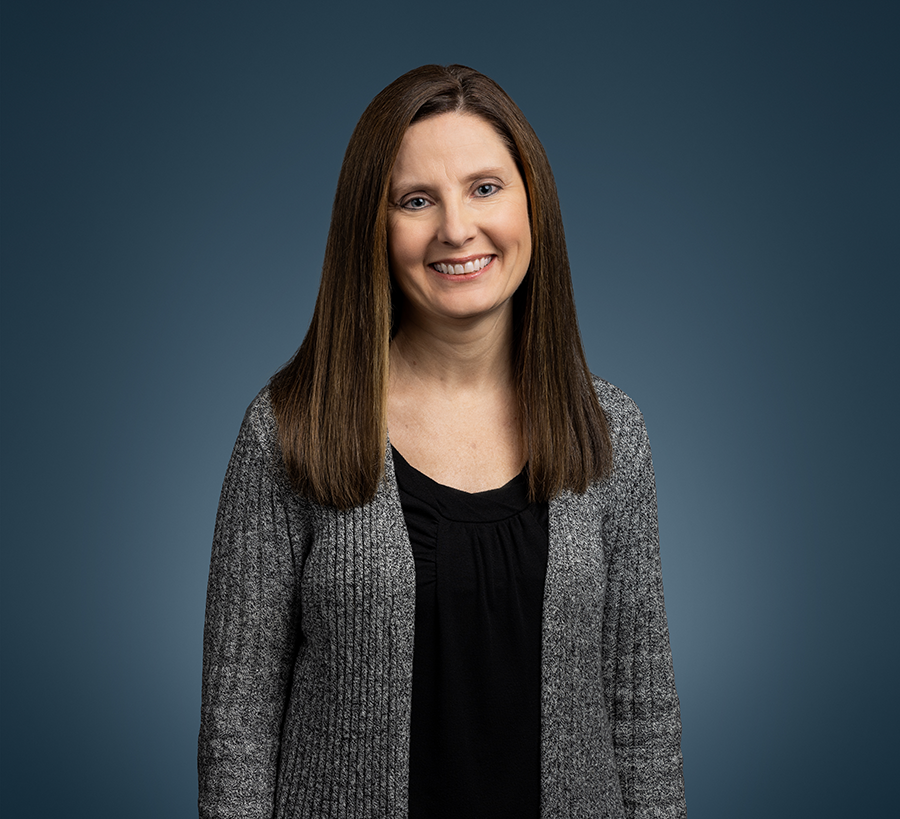 Tracy Tuschel works with AriensCo on a variety of wellness programs for employees. As the director of human resources, she said a commitment to wellness starts at the top. Because leadership is so invested in AriensCo team members, the company has such a wide variety of programs and services to promote overall well-being.

"Our leadership will support what we feel necessary to ensure that our employees are taken care of from a wellness perspective," she explained. "Their support is there in every way, shape and form, starting from the core belief that if employees are happy and healthy then they will bring their whole selves to work, and the company thrives as a whole."

AriensCo's commitment to employee well-being extends far beyond health insurance. For example, the company employs an on-staff nurse and a Bellin physical therapist, in addition to two Bellin nurses on site collectively full-time (Bellin Health System serves northeast Wisconsin).

Offering on-site medical care for issues ranging from sinus infections to blood pressure testing is a win-win because employees don't have to leave work for acute care. More importantly, they don't have to pay out of pocket for a visit, Tuschel explained.

"Every time an employee goes to the doctor and incurs expenses, it hits their pocketbook, and it hits our pocketbook by using insurance coverage," she said. "By making health care more accessible, we can keep our employees healthy. It's beneficial for everybody."

In addition to on-site physical and mental health services, AriensCo offers a wide variety of health and wellness programming, too. These include nutrition education, yoga and Zumba classes. Not only does this provide an opportunity for employees to participate in free wellness programs, it's a chance for people to connect. It even has employees compete in companywide competitions, such as the "Fitbit Beat the Boss" challenge.

"The Beat the Boss Challenge was probably the best challenge that we did last year, and we really took it to the highest level by involving all of our executive leadership team," Tuschel said. "Employees were challenged to beat an executive by logging more steps in a day than the executive. It was really a fun event and led to some great team building."

AriensCo's commitment to employees' health isn't just about physical health. Additional programs include such topics as All Things Wellness, Preventive Care, Financial Wellness and Mental Health. From workshops to wellness fairs to heart screenings, employees are provided with a wide variety of ways to stay informed and healthy at no cost to them. The HR team also provides internal training in mental health andfirst aid, which helps people identify and treat health issues.

"The breadth of programming and willingness to try new things to promote overall well-being among our employees speaks volumes about the culture and the company's commitment to a healthy and happy workplace," Tuschel concluded.

Three tips to promote health and wellness with your crew:
1. Health and Fitness Programs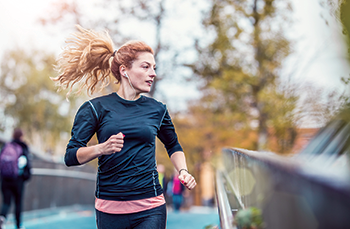 One of the most popular wellness initiatives is health and fitness programs. These can include anything from gym memberships and exercise classes to health screenings and nutrition programs. Employers can offer incentives to employees who participate, such as discounts or bonuses for joining. Additionally, companies can easily challenge employees with things like workday step challenges to promote physical activity and have fun in the workplace.

2. Mental Health Support
To promote employee well-being, some companies prioritize mental health support. This can include access to counseling services, employee assistance programs or communities for Veterans and women. Monitoring mental health is equally important as physical, and creating a safe environment for employees to openly discuss mental health is essential to promoting company stability and strength.

3. Flexible Work Schedules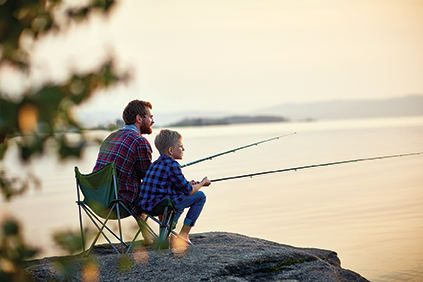 Offering flexible schedules has become increasingly popular in recent years. These arrangements have helped landscape companies to manage work-life balances. Companies that offer flexible work options often see increased employee engagement and productivity.