Are you constantly searching for effective ways to help your business stand out from your competitors online? Your answer lies in the hands of a photo.
Effectively utilizing social media is one of the most efficient ways to advertise your business and reach your target audience. According to the Social Media Examiner, an online publication following digital trends, "Photos could be the 'holy grail' of social media engagement.
"Posting photos for your company is a valuable method to grab your audience's attention because images are much easier to consume than text. They can be striking and "visually disrupt" someone's scrolling, causing them to focus on your post. Plus, photos can convey a multitude of messages that include your skills on the jobsite, the care you take in keeping a beautiful fleet of equipment, or even the personality and faces behind your company.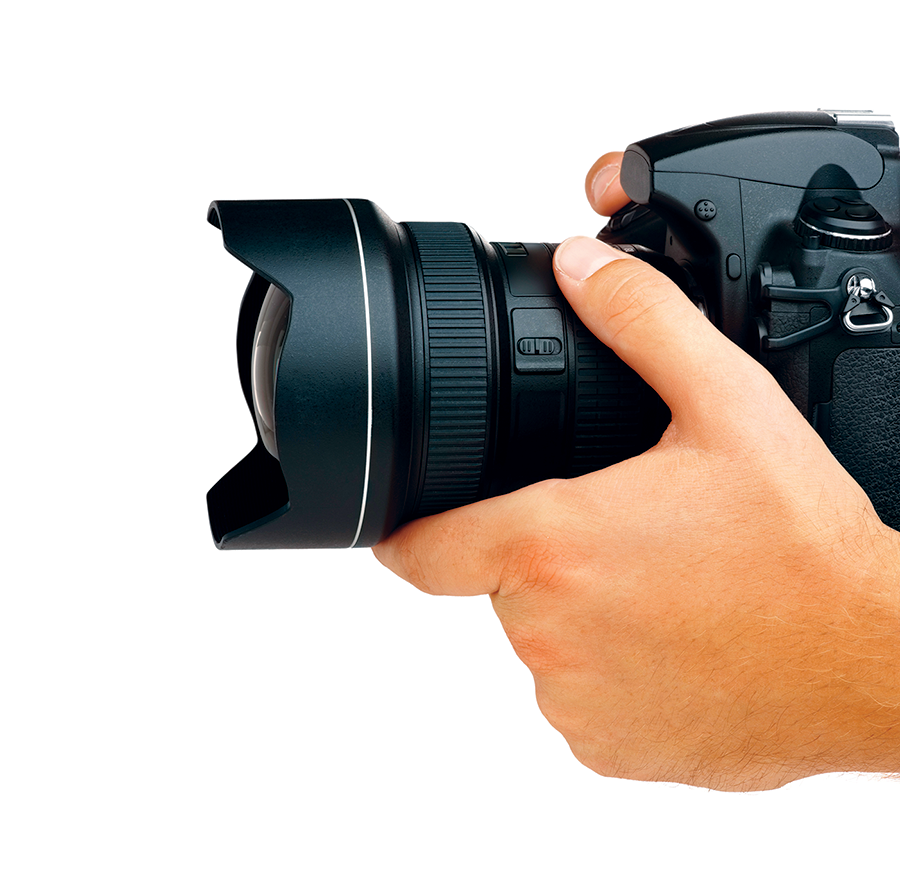 As reported by Nicklaus Marketing & PR, "Nearly 67% of consumers consider clear, detailed images to be more important than product information and reviews. Photography is an essential tool that drives conversions and maximizes return on investment when combined with a cohesive campaign."
Larry Smith of Larry's Lawn Mowing Service (page 6) is an avid user of multimedia, and his online imagery has helped him grow his company. He frequently posts photos of his Gravely equipment, and before and after photos of his landscaping jobs. This has helped him to grow his customer base quickly. He says that he carefully captures his images in action and against stunning backdrops to capture his audience's attention.
Additionally, both landscapers and dealerships are leveraging social media to share their tips and tricks with each other, along with industry insights and advice on how to grow a business. They have a global audience and thousands of followers. With photos, landscapers and dealerships are communicating with each other and fostering communities within their industries.

WHAT TO SHOOT
If you lack photo ideas for your company, consider the following.
PHOTOS OF YOUR TEAM
Customers appreciate seeing the people who run the businesses and sell the products they know and love. Post and flaunt your company employees or dealership members and include fun facts about them to help your audience feel like they know you.
PRODUCT IMAGES
It's vital to share captivating images of your company or dealership products online, however this photo method is common. To stand out, try and show your product in use, or use additional add-ons, like arrows or text, to draw attention to product features or call out the product name.





COMPANY ANNOUNCEMENTS
Utilizing images makes a significant impact than text alone, especially when it comes to events and announcements. For landscapers, use a photo to feature an upcoming event such as a promotion or a deal on landscaping equipment. Dealers can capture and promote events like an open house, a holiday sale or anniversary event.
RESHARE CUSTOMER PHOTOS
This method is considered one of the most influential ways to help grab your customers' attention. If you don't have a good photo, look at your customers' and reshare theirs! This user-generated content, or UGC created and shared by your loyal customers is viewed as authentic and dependable by your audience.
GO BEHIND-THE-SCENES
Sharing behind-the-scenes photos of your team members hard at work or training gives your audience a private look into your company, making them feel more connected to the brand. Use simple but compelling images partnered with specific language that conveys exactly what your audience is getting a sneak peek at!