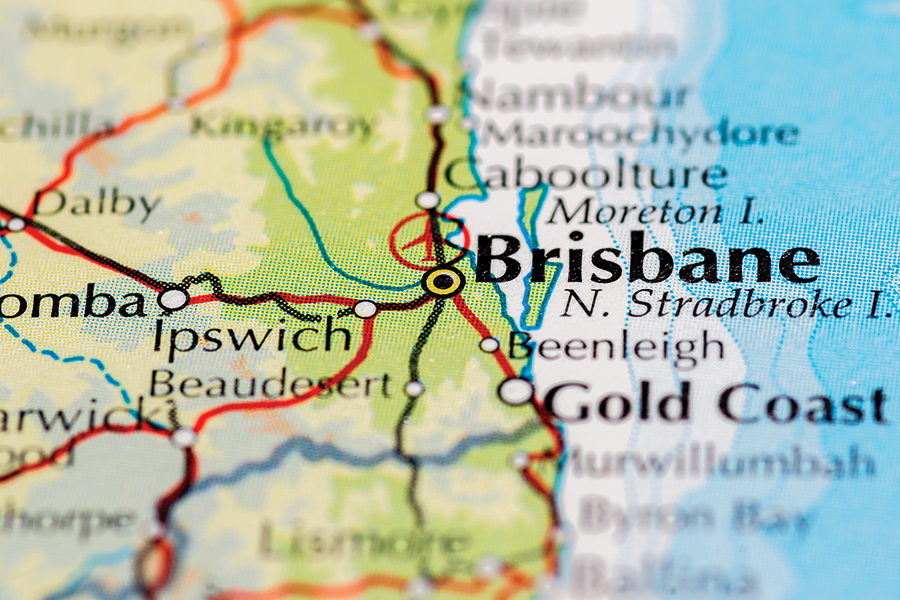 "Our customers will say, 'If RGS has it, they'll support it.'"

So says Paul Sheehan, general manager of Roy Gripske and Sons (RGS), Australia's largest independent wholesaler of outdoor power equipment parts and goods. As a family business with a long tradition in Australia, the company provides exceptional access to equipment and parts to ensure that regional businesses can grow and prosper.

RGS and AriensCo announced in September a new partnership that allows RGS to sell the entire range of Gravely products in Australia. By bringing on Gravely, RGS will represent a company that shares similar ideologies and synergies.

"We're a partnership business, and that's what makes us successful. That's why AriensCo fits us. The same philosophies are shared between our businesses," Sheehan said.

RGS started as a parts-only business and then evolved into an independent distributor of outdoor power equipment. The company has gained decades of experience that it will leverage to help grow the Gravely brand.

With headquarters in Brisbane and warehouses in every Australian state, RGS is poised to expand Gravely's footprint in the region — and it has the track record to prove it.

The company has previously partnered with and helped several of the largest equipment brands grow their presence in Australia, in large part due to the company's credibility with dealers. It has a long-won reputation for expertise, support and earned trust.

Sheehan is confident that the union between RGS and Gravely will be nothing short of rewarding.

"What we want to do with AriensCo is hit the ground running and do it right," Sheehan said. "We had been a distributor for another major brand in Australia for 12 years. When we took that brand on, they were selling less than 500 units a year here. Last year, we sold almost 13,000 units. So, it's grown significantly in that time, and we want to concentrate on getting Gravely to that position, too."

Almost every dealer in the Australian outdoor power equipment industry buys its aftermarket parts from RGS due to the company's established success. Being a smaller business on a global scale and having over 4,000 loyal retail partners, RGS is very agile in supporting its brands' products.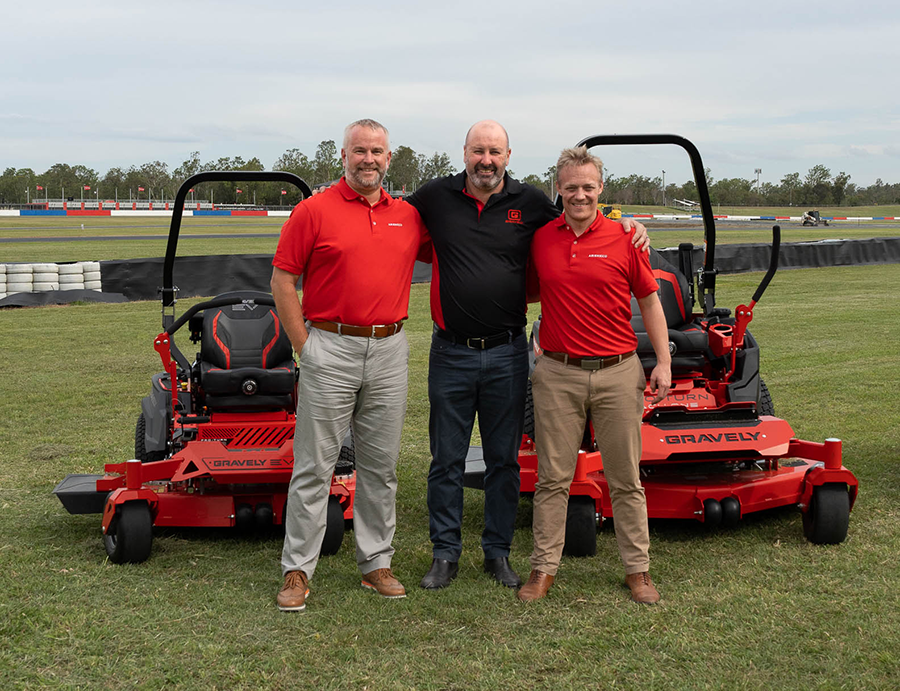 "We support the product with a very good stockholding of parts," Sheehan said. "We are known for that; our service capabilities are our core business. We are really good at it too."

Among the landscaping community in Australia, Sheehan says Gravely is known as a quality brand. However, companies there don't have much experience with Gravely products because the brand's dealership presence was not as large as it's becoming.

"Gravely is a world-renowned product, and that includes within the Australian market," Sheehan explained. "What we're hearing now from dealers is that this partnership is exciting them. They know we will hold the stock and they know we will give them the support they need to grow the Gravely brand."

L ro R: Darren Spencer (AriensCo), Paul Sheehan (RGS), Brad Stiles (AriensCo).
Years of commitment
Sheehan attributes RGS's widespread influence to the Gripske family's blood, sweat and tears.

Roy Gripske, who began as a retailer in the 1950s and then an independent wholesaler of parts, retired in 1974, but couldn't stay away from the industry. Gripske and his son Paul realized that small dealers needed a solid distributor for OEM products. They staged a comeback.

In 1981, the new RGS was reopened in the family's suburban home garage. The goal was to provide small dealers with exceptional access to parts and services while being supported by a speedy professional distributor. RGS strove to help those small dealers grow their own businesses, which is still the goal today.

"We still hold our original, family values very close to our business, and our people breath and feel that every day," Sheehan said. "AriensCo is a family business, too. We work really well with family businesses. They are the backbone of the landscaping equipment industry."

Sheehan has been with RGS for eight years and currently acts as the general manager. (Paul Gripske is transitioning into retirement.) With a background in both heavy manufacturing and engineering, it's a role that suits Sheehan's experience well. He is uniquely positioned to help dealers understand how Gravely products and their solid engineering can help dealers and landscapers grow their companies.

"I've really grown as a person and as a manager in this role," Sheehan said. "It's a really tough industry and competition is fierce. I've learned a lot about the commercial market in this role because it takes such focus to compete. I love this business."

Big plans
Sheehan is set to put a plan in motion for Gravely that has helped other companies grow in Australia. The key is commitment.

RGS is committing to sticking with the Gravely brand, which means stocking the equipment and parts, and providing superior support. RGS knows that Australians like to see products on the showroom floor and like to see them there year after year.

"What works well for us is supporting the dealer by giving them an incentive to hold the product. We know when they hold the product, and we drive the consumer to their store with marketing then the sale naturally follows," Sheehan explained.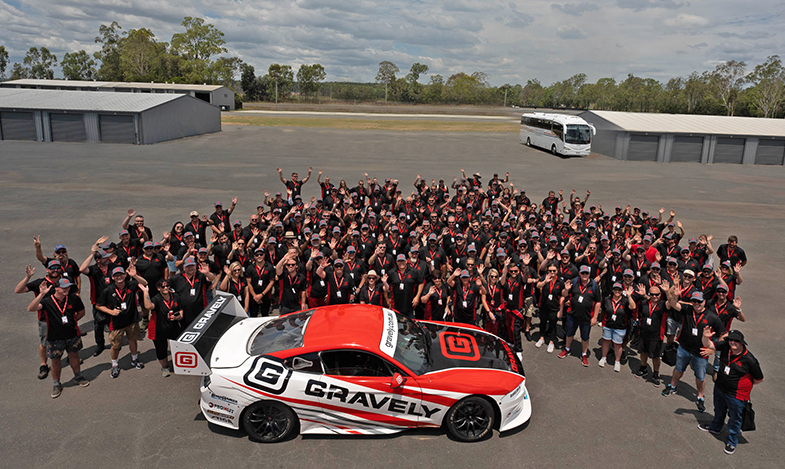 Sheehan says they must be agile and flexible, and support dealers' efforts to sell to landscapers. This means having a strong digital presence, including websites, e-commerce and social media. RGS must utilize the strength of its warranty department, which already has a good reputation in the industry.

"Today, people do their research online and tend to make a decision, then they want to go to a professional who will confirm that their thoughts about the product are correct. If they make that purchasing decision, they want to take it home with them as quickly as possible. They don't want to buy it out of a catalog and hope that the product they are getting is right."
RGS hosted a Gravley event in January.

Sheehan says that RGS must also maintain its Australian authenticity. The typical Australian Gravely end-user is likely to include commercial and residential customers, as well as local governments, parks and recreation departments, wildlife managers and other municipalities. They will have unique requirements.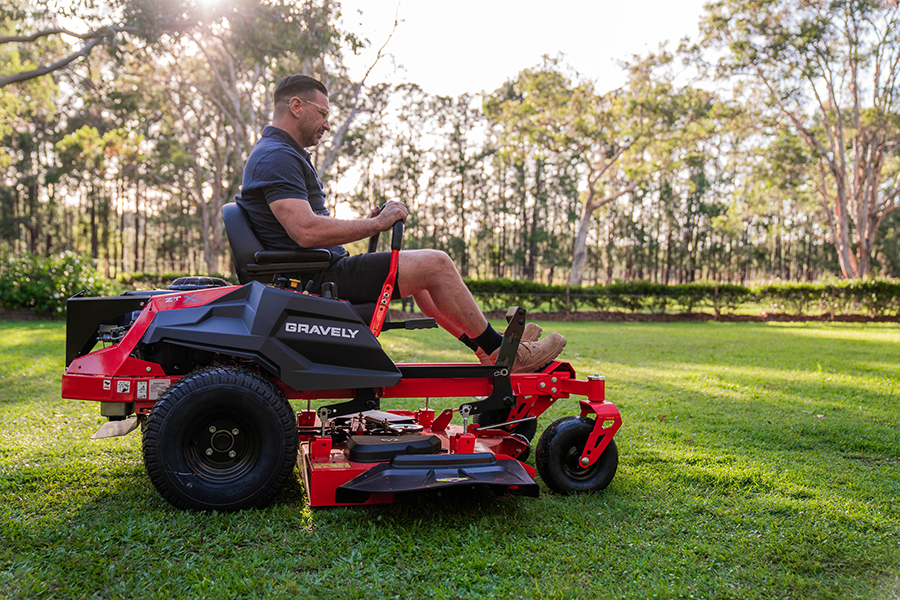 "Australians like to know that you're invested in selling to them," Sheehan said. "You get credibility in the market if they feel like you've taken the time to understand who they are as an Australian consumer and then sell to them as Australians. You aren't trying to sell to them like they are consumers from the U.S. or Europe."

This means the partnership between Gravely and RGS will truly be a new adventure. RGS will fully commit to Gravely, providing widespread product support and availability in a uniquely Australian way. Gravely in Australia represents a strong choice in outdoor power equipment, and dealers can be confident RGS will stand behind that choice.

"We've always said that if you can cut grass here in Australia, you can cut grass anywhere," Sheehan joked. "It's not that our grass is particularly tough, but we cut the grass so short. We cut the grass to the grill. The decks have to be strong — and so do we."