At Equip Exposition 2022 in October, AriensCo unveiled a new crop of equipment for 2023. It was AriensCo's biggest product launch ever!
The new equipment from the Ariens and Gravely brands includes machines for snow removal, lawn and garden care and a line of compact utility loaders. Other highlights include a 90th Anniversary Sno-Thro, a new V-plow attachment for the MAMMOTH 850 stand-on snow vehicle, a ground-up redesign of the Ariens IKON zero-turn series, and the Gravely Pro-Stance EV series of electric stand-on commercial mowers. Both commercial and residential users will find something to be excited about from this new range of equipment.
"We didn't shut down production or innovation these last few years when we were navigating the pandemic," said Matt Medden, senior vice president of Product Engineering at AriensCo. "Instead, we invested in our people, plants, partnerships and products."
The 2023 lineup of Gravely commercial mowers showcases new technology and upgraded features with the new Pro-Stance EV stand-on electric mower, as well as the new Pro-Turn 300, Pro-Turn 500 and Pro-Turn Mach One zero-turn series of mowers. The new Pro-Stance EV is powered by Gravely's FusionCore™ battery system and offers commercial-grade cutting power from an electric stand-on mower.
Ariens IKON zero-turn mower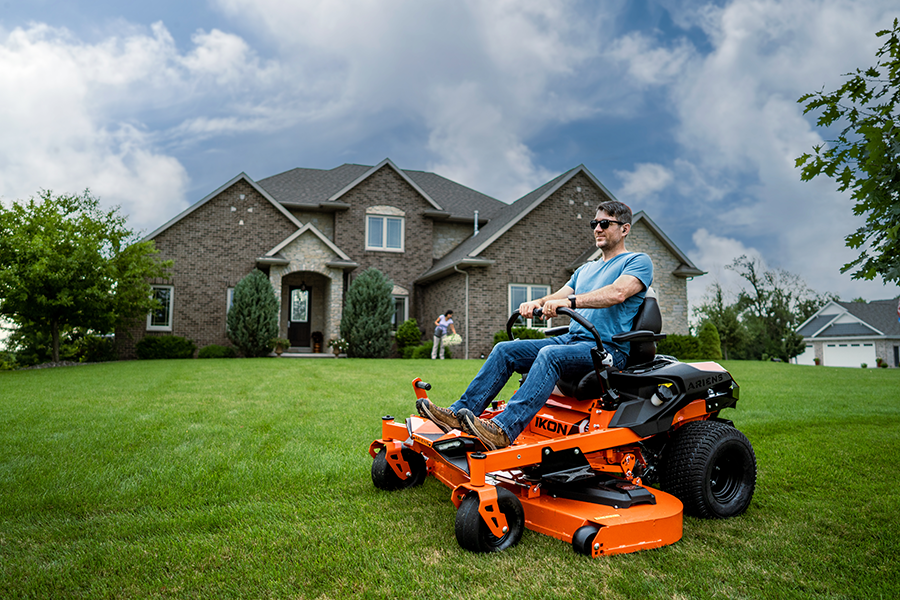 The trusted Ariens IKON zero-turn mower series was redesigned from the ground up to seat the operator in a more comfortable, natural position in the cockpit, enhance cut quality through the new Ariens ENVY deck and make maintenance easier with a new deck-access hatch under the operator's feet. The new Ariens IKON also comes standard with headlights.







HD STEALTH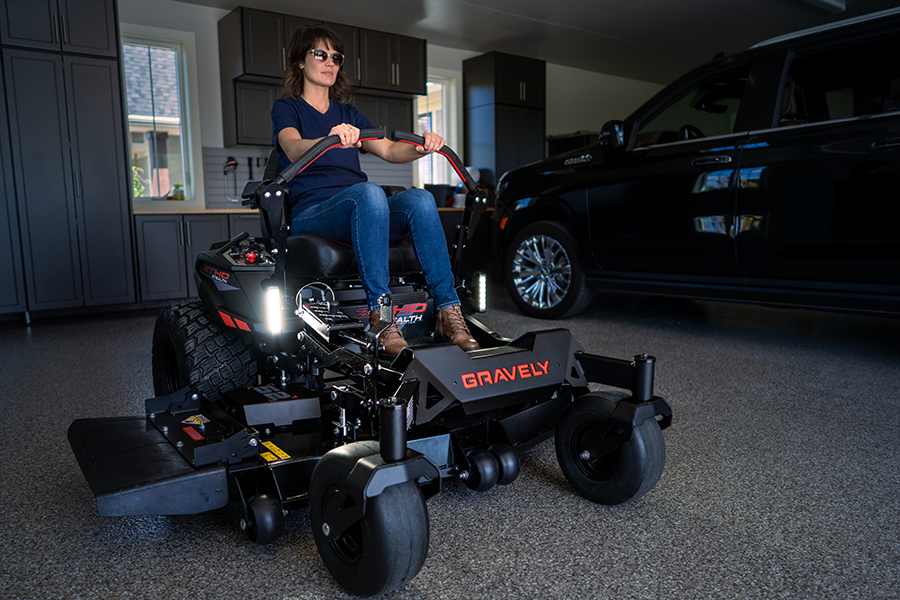 Gravely overhauled its ZT X and ZT XL zero-turn mower line-up and unveiled its new ZT HD STEALTH, a limited-edition model. The ZT X and ZT XL lineup were completely redesigned, with a focus on operator experience, function, fit and form, pulling some inspiration from the changes to the Ariens IKON. The new ZT HD STEALTH features a unique eye-catching, sleek design with a mix of matte and gloss black design and special badging with a fighter jet motif, attracting homeowners looking for something "bad to the bone" in both design and features.
Gravely AXIS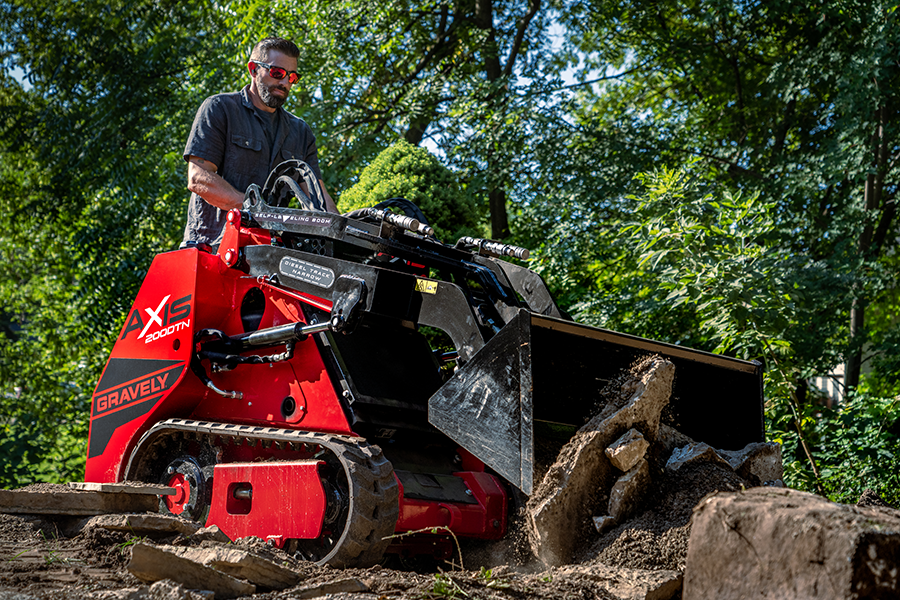 The new Gravely AXIS is a compact utility loader for those that need a versatile, multi-worksite unit that can fit into tighter spaces. The AXIS will be available in diesel and gasoline models, with tracks or wheels, in 2023 at independently owned and operated Gravely dealerships in the United States and Canada. A full line of attachments will be offered, such as a standard bucket, heavy-duty bucket, 4-in-1 bucket, an auger, pallet forks and trencher, along with many more.
Ariens PLATINUM 90TH ANNIVERSARY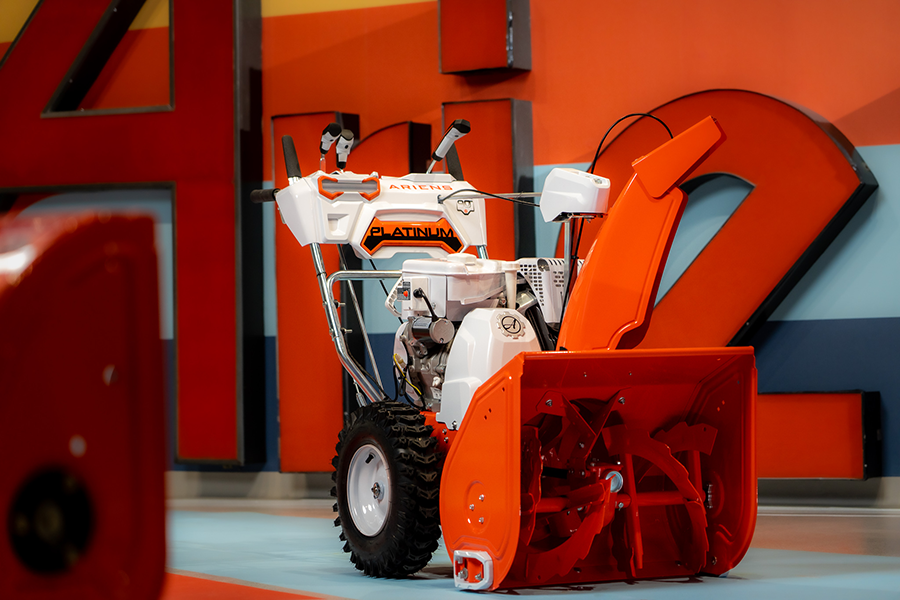 The new Ariens 90th Anniversary Limited Edition PLATINUM SHO Sno-Thro features a design that harkens back to the company's rich history in the outdoor power equipment industry with the machine that made us the King of Snow. It includes several nostalgic details for long-time Ariens fans, like a retro cream-and-orange paint scheme, but with the cutting-edge features of modern Sno-Thro models like heated hand grips and Quick-Turn chute control.
MAMMOTH 850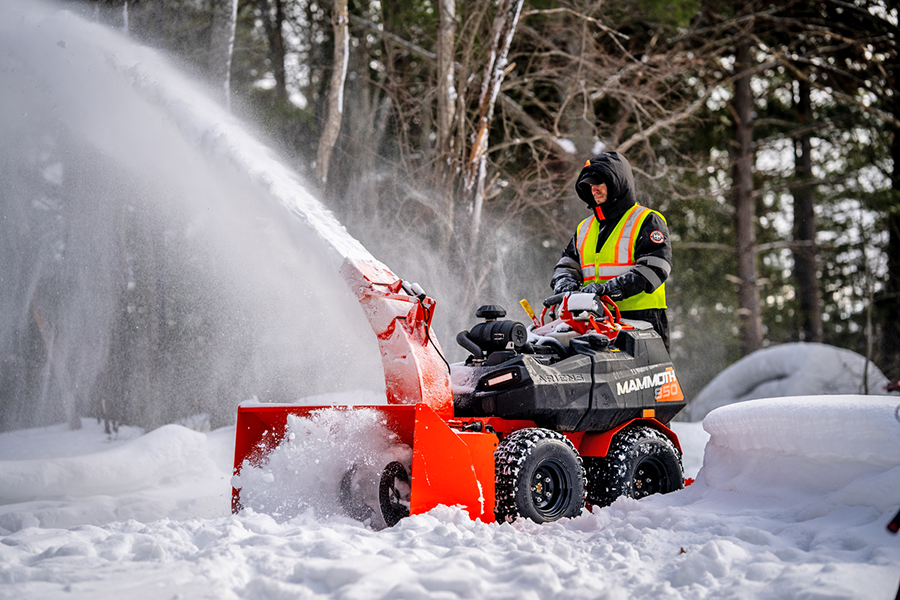 Ariens updated its MAMMOTH 850 snow vehicle with new attachments. The unique stand-on multi-application vehicle gets a new V-Plow attachment that can convert into three separate shapes. The V-Plow expands the MAMMOTH's already-extensive line of attachments, which includes a straight blade, power brush, snow blowers, salt drop spreader and briner. Operators can stay shielded in windy, bone-chilling conditions with an optional cab accessory.