Celebrating a Legend
Dear Dan,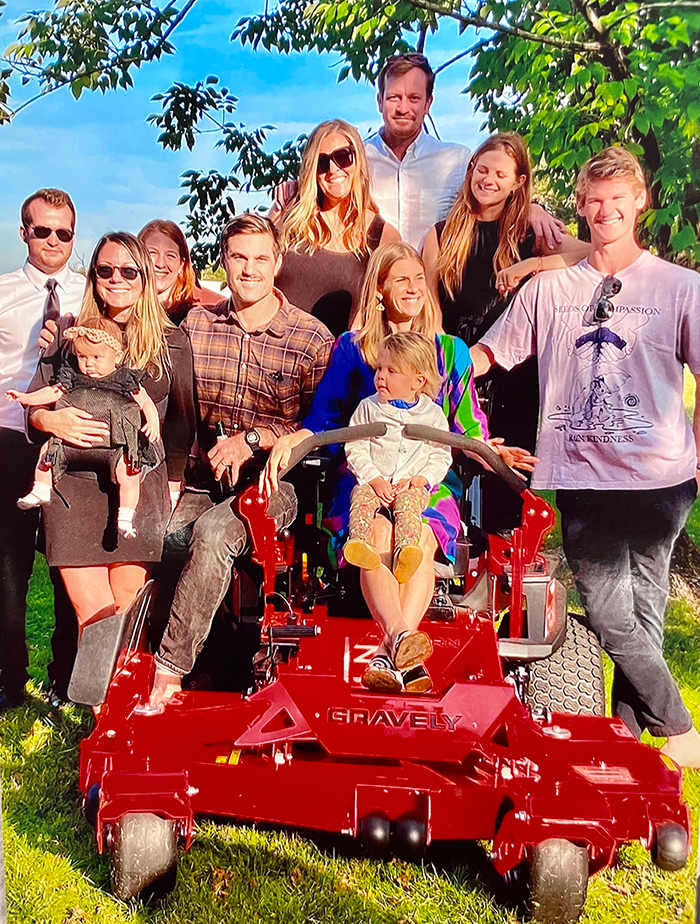 Thank you for the beautiful flowers which you sent to our family as we celebrated the life of my father. We had a beautiful service and a terrific weekend gathering of family from across the country.
As we planned the celebration, folks at church and members of our family insisted that we honor Dave's 70+ years in the Gravely business. We had a Pro-Turn at the outside entrance to the church. Twenty-some years ago at a dealer summit, your Dad presented Dave with a leather coat with the Gravely emblem on the back. My Dad wore it with pride until he died. We draped the coat over the strong arms of the Pro-Turn.
We also agreed that we should have a couple of Gravelys at the outdoor reception that we had in our yard following the church service.
Dave's grandchildren and great-grandchildren gathered around the Gravely for a photo. I thought that you might get a kick out of the picture.
Thank you again for the flowers and for thinking of us as we celebrated a great man and a life well-lived.
Sincerely,
David & Sandy