Tennessee has long celebrated its reputation as the "Volunteer State," and once again, an appeal is going out for fine, upstanding citizens eager to fulfill their destiny. This time the call to arms is coming from AriensCo, and the recruitment effort offers the dream of a satisfying, well-paid career in safe, comfortable surroundings.

Yes, AriensCo is bringing jobs to Tennessee! Its new $38 million manufacturing and warehouse facility will be established in the former Direct Coil Building in Fayetteville, creating 369 new jobs. Hiring for some positions has already begun, and most roles will be filled early next year.

Still maintaining its Brillion, Wisconsin, headquarters and manufacturing facilities, the company's expansion to Tennessee is in direct response to booming demand for all ranges of its lawn and garden products, which have outpaced current production capacity.

"AriensCo isn't just a power equipment company, we're a fifth-generation family business of passionate people dedicated to astounding our customers. We are thrilled to bring employees from the Fayetteville area into the family business," said Dan Ariens, chairman and CEO of AriensCo.
Production and distribution
Acting as an additional manufacturing hub for AriensCo's Gravely brand of commercial mowers and utility vehicles, the new location was chosen to help the company better serve its customers in the southeastern U.S. It's closer to several AriensCo material suppliers and various dealer partners that will help the company realize a range of manufacturing and distribution advantages.

Essentially, the new facility will enable AriensCo to build more machines faster and get them to customers more quickly. The new facility is primarily expected to focus on Gravely production; however, it will also serve as a distribution center for Ariens power equipment. The central location will reduce the amount of time it takes to ship equipment and parts to a large chunk of the country.

"This strategic location will enhance our manufacturing and distribution to the fast-growing southern U.S." Ariens said. "We are excited to expand our manufacturing capabilities as a company and will be calling on hundreds of Tennesseans to help us make our Gravely products."
Supportive state
AriensCo announced the new facility in a highly publicized event that included Tennessee Gov. Bill Lee and Tennessee Department of Economic and Community Development Commissioner Bob Rolfe. The new facility is expected to have a great impact on the region, bringing jobs and economic revitalization.

"AriensCo's decision to invest in Tennessee will ensure opportunities for Lincoln County residents to thrive and leave a lasting impact on rural Tennessee's economy," Lee said. "I thank the company for expanding operations in our state and look forward to their success."

Dan Ariens said that the opening of the new facility couldn't have happened without a broad coalition of support from state and local leaders in the region.

"We owe a special thank you to Governor Lee, and the city, county and state economic development folks who have been incredible to work with. Tennessee's people are nothing short of amazing," he said.

In addition to these Tennessee hiring plans, AriensCo is currently recruiting for more than 200 positions in Brillion, all of which will combine to produce a workforce just shy of 3,000 employees across its operations in Norway, the U.K., Germany and the U.S.
A grand day out
There's no denying that Fayetteville is synonymous with that scenic white picket fence charm that meshes so well with AriensCo's culture. Its historic downtown square has even served as the location for a couple of Hallmark movies. Somewhat more culturally significant, the town was also the birthplace of Ed Townsend, co-writer of Marvin Gaye's classic song "Let's Get It On," and co-producer of his iconic album of the same name.

While AriensCo's decision to begin manufacturing in south-central Tennessee was a purely commercial decision, Lincoln County also offers several attractions of a more hedonistic nature. It lends its name to a patented process, developed by the nearby Jack Daniel's distillery, for filtering and mellowing the locally produced hooch — a required procedure for any true Tennessee whiskey. The Lincoln County Process describes how the whiskey is filtered through sugar maple wood charcoal chips before going into casks for aging. Conveniently, two of the distilleries (Prichard's and Southern Pride) on the popular Tennessee whiskey trail sit just outside of Fayetteville city limits.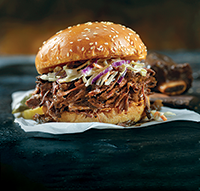 A bottle of something strong from either of those would be just the job to wash down another Fayetteville institution, the Slawburger. Based on an ancient, or at least a very old local family recipe, this mustard-based slaw on top of a grilled hamburger is available from several restaurants in town and is even honored with its own annual festival.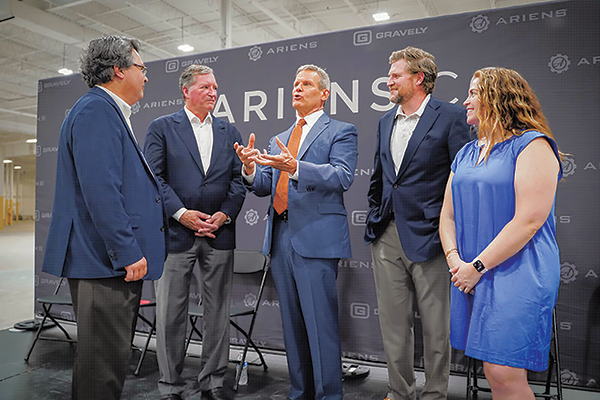 "AriensCo's decision to invest in Tennessee will ensure opportunities for Lincoln County residents to thrive and leave a lasting impact on rural Tennessee's economy. I thank the company for expanding operations in our state and look forward to their success."
— TENNESSEE GOVERNOR, BILL LEE


"The City of Fayetteville is excited to welcome Dan Ariens and AriensCo to our community. The joint industrial development board has worked hard to fill the valuable production space in the Direct Coil building. AriensCo will provide a diverse product line not seen before in this area. We wish Mr. Ariens and his administrative team the best as they recruit our local talent to fill out their production jobs and make not only Fayetteville but also Lincoln County their new home."
— FAYETTEVILLE MAYOR, MICHAEL WHISENANT