Whether it's keeping dozens of small, landscaped beds trimmed, seven miles of sidewalks free of snow or helping injured football players leave the field, AriensCo equipment is at the center of the action at Gillette Stadium in Foxborough, Massachusetts.
There's hard work involved in ensuring a football stadium with a footprint of 17.3 acres and seating capacity of 65,878 operates at maximum efficiency. So, as you might expect, there's a full cross-section of AriensCo groundskeeping brands charged with carrying out a wide variety of specialized tasks around the complex. And with the football season underway — not to mention the challenges created by New England's unpredictable weather — the renowned tenacity and reliability of these machines is more important than ever.
Gillette Stadium's main football field is artificial turf, so it's the action around the field that AriensCo machines are tasked with. They play a crucial role in operations according to Jay Stone, VP of Stadium Operations, Kraft Sports + Entertainment.
"We use Gravely equipment to ensure the safety of our customers coming into the building year-round by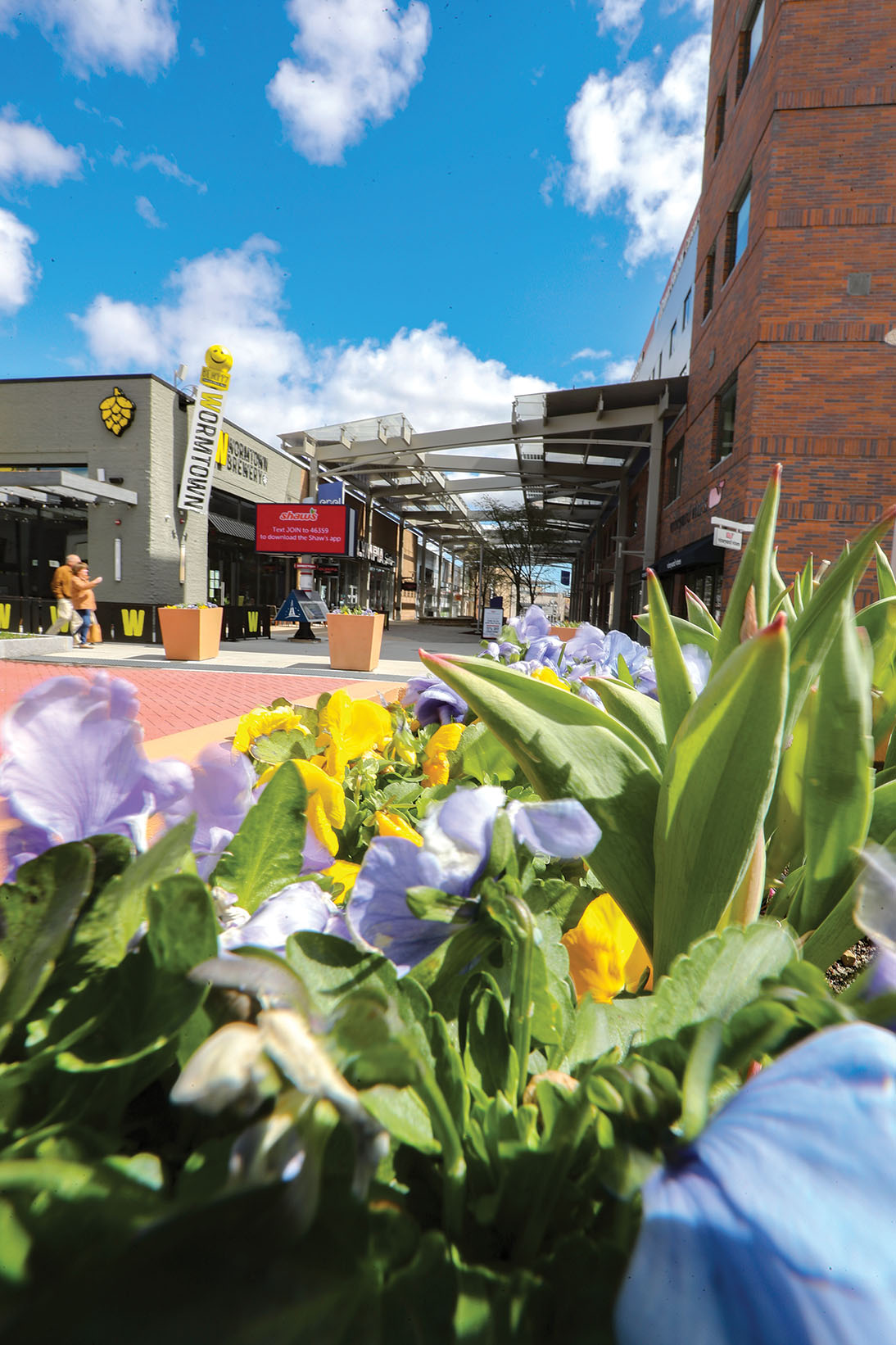 keeping the various entrances around the stadium and the landscaped areas under control," he explained. "In general, we use walk-behinds for fine trimming, incline areas and smaller areas of the playing surface, such as the practice fields or other grass patches where it doesn't make sense to deploy a big zero-turn unit; basically, the areas we can't reach with our heavier machinery."
And while the beginning of the football season may bring some cheer, it inevitably means a change in the weather is on the horizon. Although New England has seen less frequent snowfall than usual over recent years, it can still be expected at any time from late October through March.
"When we do get a snowfall, it's usually pretty heavy, at least a foot deep," Stone said. "But it would take some pretty extreme conditions for us to be forced into canceling a game. We once had roughly 18 inches of snow the day before a game, but we worked around the clock, doing everything in our power to get the stadium cleared so that we could bring guests in."
This responsibility falls on the shoulders of eight grounds keeping crew members, plus a field superintendent. Their task is made much less onerous with access to half a dozen or so powerful Ariens self-propelled snow blowers, a brand new Ariens Mammoth stand-on multi-attachment snow removal vehicle and a couple of power brushes.
The snow blowers are used across the stadium grounds, ensuring visitor safety by clearing snow from the entrance areas, open concourse areas, and the aforementioned seven miles of pedestrian walkways. For larger areas — perhaps most crucially, the field — the stadium's fleet of Gravely Atlas JSVs is rolled out to clear snow with special attachments.
"Fifteen years ago, we replaced the main field's natural grass surface with FieldTurf, so we equipped the JSVs with rubber-edged plowing blades to avoid damaging the surface," Stone said. "We explored using the gas-powered brushes, but sometimes they're a bit too enthusiastic and take little bites out of the turf."
"Our team is also responsible for maintaining three grass football fields and three grass soccer fields, and they're handled a little differently. When we know we're in for a snowfall, we cover the grass with a tarp. Then we'll clear the snow from it with our JSVs with rubber-tipped plow blades. The continuously variable transmission lets us do that gently and carefully so that we don't disturb the tarp too much — then we roll it up and we're good to go."
With a large handful of Atlas JSVs in his fleet, and more on the way, Stone has been won over by the adaptability that has made them an indispensable part of daily operations. Aside from their snow-plowing potential, they are frequently used for towing equipment trailers, transporting smaller machinery or payloads of dirt and gravel and, more generally, moving various kinds of equipment around the practice fields.
Their ability as a people-mover hasn't gone unnoticed either, whether that's transporting up to six passengers around the property, or moving staff around on both event and non-event days. Notably, the flexible JSVs provide a niche role for the team, too, Stone revealed.
"We use one as a medical cart, in the event of someone getting hurt on the field and needing to be taken off for evaluation. We have an insert that enables medics to put a gurney on the back for more serious injuries, or the player can hop in the back and sit on a padded seat while they're driven off the field. We really do explore all the capabilities of these versatile machines."
Having supplied Gillette Stadium's first AriensCo machines in 2018, it appears local distributor Crandall-Hicks will be delivering a few more in the near future — although Stone believes these tough machines pretty much sell themselves.
"We'll continue to increase our fleet of AriensCo machines because they work well for us," Stone said. "We know we can count on them every day, even in the worst-possible weather conditions. They're well built, extremely reliable, and don't require much maintenance. And more importantly, the staff enjoys using them!"