AriensCo earns Wildlife Habitat Council Gold-Level Certification
AriensCo has received re-certification from the Wildlife Habitat Council for its conservation efforts, this time at Certified Gold status on four projects. The Wildlife Habitat Council (WHC) empowers companies to advance biodiversity, sustainability, employee engagement and community relations goals.

"The projects submitted for Prairie Oak Savanna, Forest, Bluebird/Tree Swallow, and Bumblebee efforts by AriensCo are recognized as meeting the strict requirements of WHC Conservation Certification," said Margaret O'Gorman, President, WHC. "Companies achieving WHC Conservation Certification, like AriensCo, are environmental leaders, voluntarily managing their lands to support sustainable ecosystems and the communities that surround them."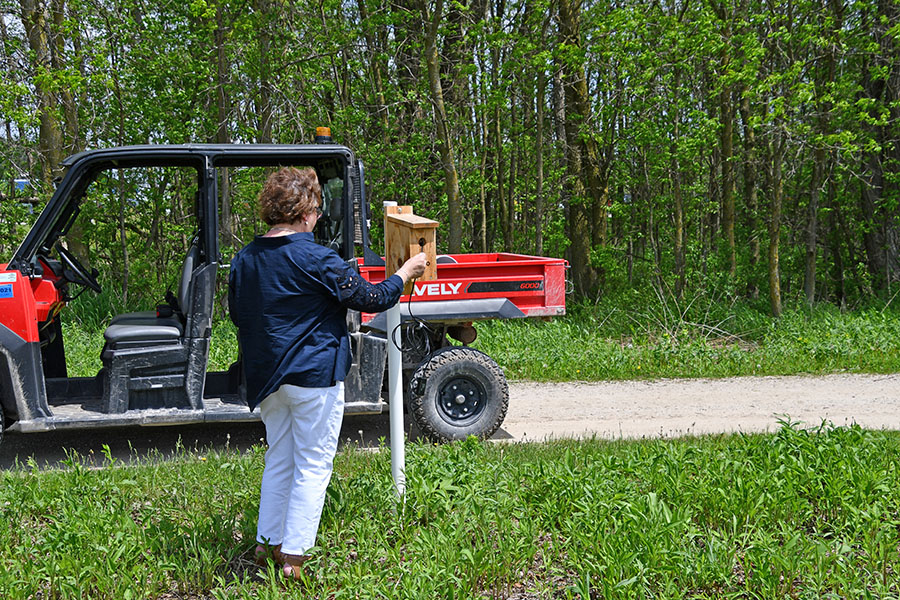 AriensCo's conservation efforts date back to 2008 with the dedication of the Mike Ariens "Run for Life" Trail. The company started to transform its property between its manufacturing facilities in Brillion along Center Road in earnest in 2014 with prairie seeding and Oak and Hickory tree planting before joining the WHC in 2017.

WHC Certification is based on several criteria including best management practices, monitoring and data collection, and alignment to local and state wildlife initiatives. AriensCo's four projects - Prairie Oak Savanna, Forest, Bluebird/Tree Swallow, and Bumblebee – are all designated as Certified Gold, signifying leadership among the more than 600 WHC Conservation Certification programs.

"I'm very proud of the good we do for our local environment through the Conservation Team," said AriensCo Chairman and CEO Dan Ariens. "We hope to be an example for others."

AriensCo Executive Program Manager Ann Stilp leads the company's conservation efforts.

"Thanks to everyone who contributes their time, expertise, support and brute strength to this project, in addition to their real jobs," said Stilp. "Everyone has gone above and beyond for this effort. It is astounding how much we have accomplished over the last few years all while we had to learn the expectations."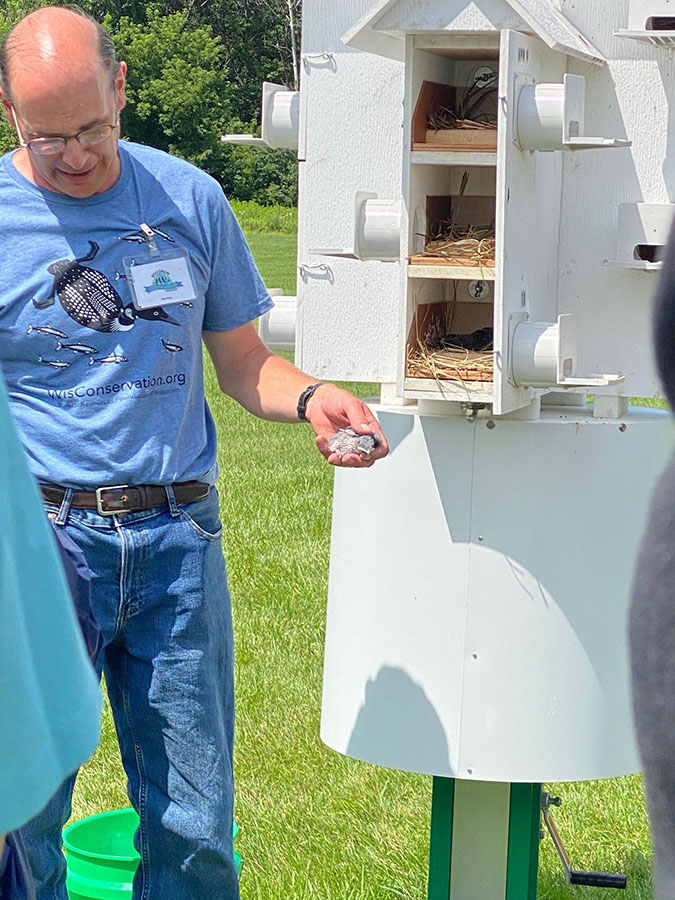 AriensCo Tool & Die Maker Bob Ring, who volunteers on the Conservation Team, has made a huge impact with his knowledge of birds and he is credited with identifying an endangered species on AriensCo land.

"I've enjoyed every minute spent teaching others about hosting cavity nesting birds, while in turn, learning other aspects of nature from them," he said. "I had no idea there were 20 bumblebee species in Wisconsin. The endangered Rusty Patched, and the American bumblebee, which is currently being considered for endangered status, have both been discovered here! My hope is to continue involvement in these projects, even long after I've retired."

The Wildlife Habitat Council promotes and certifies habitat conservation and management on corporate lands through partnerships and education. WHC Conservation Certification programs take corporate sustainability goals and objectives and translate them into tangible and measurable on-the-ground actions. Through a focus on building collaboration for conservation with corporate employees, other conservation organizations, government agencies and community members, WHC programs focus on healthy ecosystems and connected communities. WHC-assisted wildlife habitat and conservation education programs are found in 48 states and 24 countries. Visit wildlifehc.org for more information.

AriensCo will be recognized at the 2023 WHC Conservation Conference, June 20-21 in Baltimore.

The public is welcome to enjoy the company's conservation efforts firsthand, on its 3.5 miles of walking trails on the property. Trails can be accessed from multiple connections with parking available at the Silo Parking Lot located at W850 Center Road in Brillion.
04.21.23