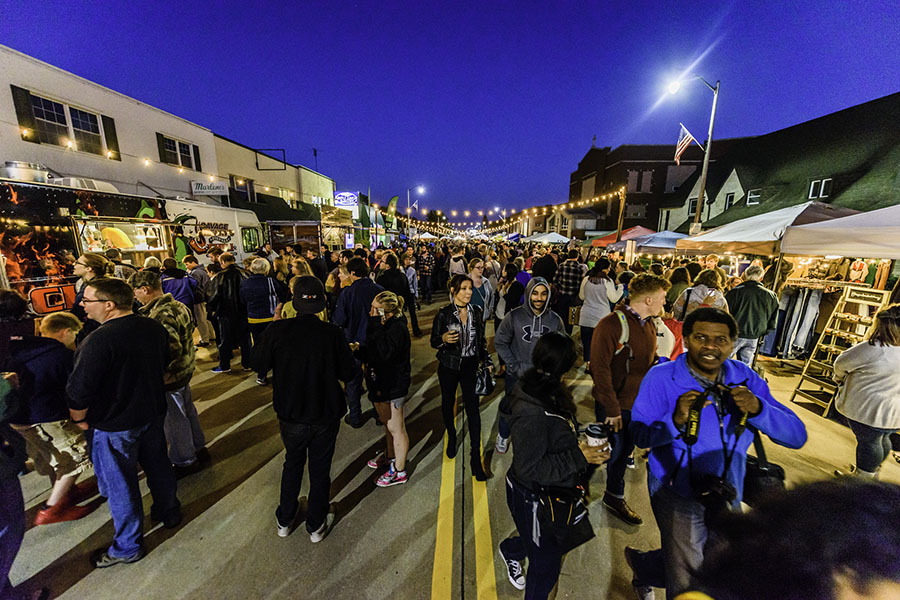 On May 11, the city of Brillion will close its streets and make way for flavorful food, culture, music and more under the enchanting aura of dimly-lit Edison bulbs reminiscent of an age where community fairs and festivals had only just begun spreading through growing American cities. This family-friendly (and dog-friendly) innovative approach on community fun and entertainment is the Fox Valley's own Bazaar After Dark.
Presented by Pulse Young Professionals Network, a program of the Fox Cities Chamber of Commerce, Bazaar After Dark is brilliantly designed to showcase lesser-known precincts of Wisconsin's Fox Valley. By offering unique cuisine, fine art, and a variety of exotic entertainment suitable for all ages in a highly social atmosphere, Bazaar After Dark attracts as many as 10,000 residents of neighboring areas to uncover and experience the hidden gems that are quietly tucked away in those smaller downtown districts.
Bazaar After Dark's Brillion debut will feature everything and more that the production built its reputation on since its start in 2016. The event, which opens at 5:00 p.m. on Saturday, May 11, includes 16 different food trucks like Zoua's Fresh Egg Rolls, Inferno Subs, ABC Pig Roast, and more. The entertainment stage will feature nonstop acts like David Paul Martin, The Lately, Slow Pulp and J Council through the five-hour duration of the market. The food trucks, entertainment, games and sellable goods proprietors all make up the total of about 100 vendors that will edge Main Street between Jackson Street on the North edge of town to Carsten's Mill.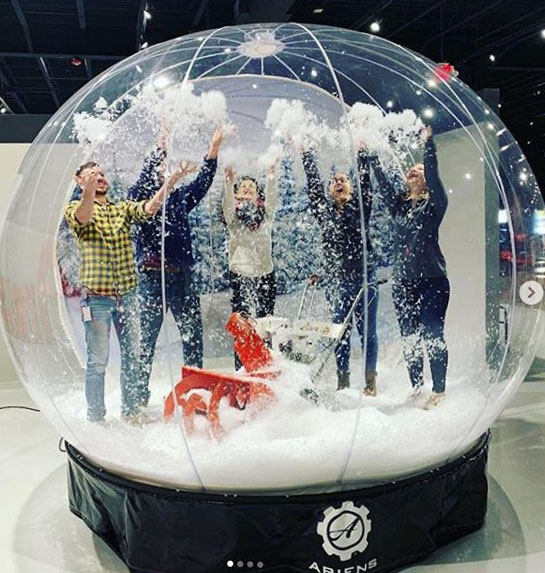 To coincide with Bazaar After Dark's Brillion experience, the newly renovated AriensCo Museum will open its doors to those attending the fair. Facing Main Street, the museum's newly installed, large neon sign invites the public to take a trip 85 years into Brillion's past to experience the history, growth and role of American manufacturing in our own community. Step inside one of the museum's interactive features, the life-sized Ariens snow globe, and snap an Instagram-worthy picture while imitation snow circulates around you and your friends.
Remember to mark your calendars, because there's only three Bazaar After Dark episodes this summer. Don't miss out!