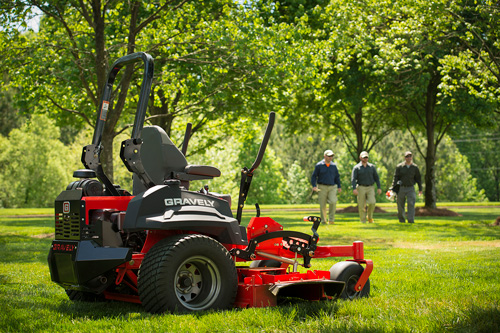 ​Ariens Company was awarded a national cooperative contract by the National Joint Powers Alliance (NJPA) in October, 2017. The contract was awarded for landscape and grounds maintenance equipment, and is significant because it marks the first time the Ariens and Gravely brands have been awarded a contract by the NJPA. The contract runs through 2021.
Buyers in both the United States and Canada can purchase equipment through the contract, and is valid in all areas where cooperative purchasing is allowed.
The NJPA cooperative purchasing program leverages the national purchasing power of more than 50,000 member agencies while also streamlining the required purchasing process. As a government agency, NJPA establishes and provides nationally leveraged and competitively solicited purchasing contracts under the guidance of the Uniform Municipal Contracting Law. This allows NJPA members to save time and money, while also avoiding low bid and low quality responses.
"This new partnership with NJPA will allow us to expand our reach and deliver top-notch Gravely and Ariens equipment to hardworking professionals in the non-profit and governmental industries," said AriensCo. Manager of National Business Development Dave Ramirez. "We're very excited that NJPA's more than 40,000 members will now have easier access to Ariens and Gravely equipment."
NJPA membership is available to government, education and non-profit agencies located in all 50 states.
"NJPA is pleased with the depth and breadth of equipment and supplies that have been awarded for 'Grounds Maintenance Equipment, Attachments, Accessories, and Related Services' through AriensCo.'s new contract," said NJPA Contract Administrator Mike Domin. "We are excited for AriensCo. to be a NJPA Awarded Vendor. Our NJPA members can now seek the solutions they need through the new contract."
The Ariens and Gravely award is classified under contract #062117-ACO.
For more information about Ariens Company and its brands, please visit www.ariensco.com.