Ariens Company Unveils In-House Kitchen, Mowtown Cafe, at Corporate Headquarters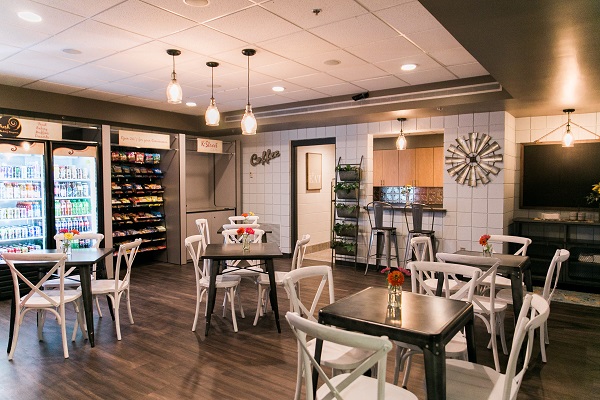 ​​The cafe is located in Ariens Company's corporate headquarters in Brillion, Wisconsin, and is open to any employee of the company. Konop Companies, Inc., stocks and maintains the cafe, bringing in fresh fruit and meal options weekly. Also included in the cafe is a gourmet coffee machine, kitchen with microwave and plenty of seating.
"We built Mowtown Cafe as a way to say thanks to our employees who work hard every day. Whether they're working in our offices or manufacturing facilities, we have some of the most passionate employees here at Ariens Company," said Ariens Company Chairman & CEO Dan Ariens. "The cafe will allow employees to grab a great lunch or relax in a comfortable, laid-back atmosphere so they can go back to work feeling refreshed."
Plans are already in the works to build similar facilities at other Ariens Company manufacturing facilities. Interested in working at Ariens Company? The company is currently hiring. Please visit ariensco.com/careers for a list of job openings and information about other employee benefits.
10.03.17