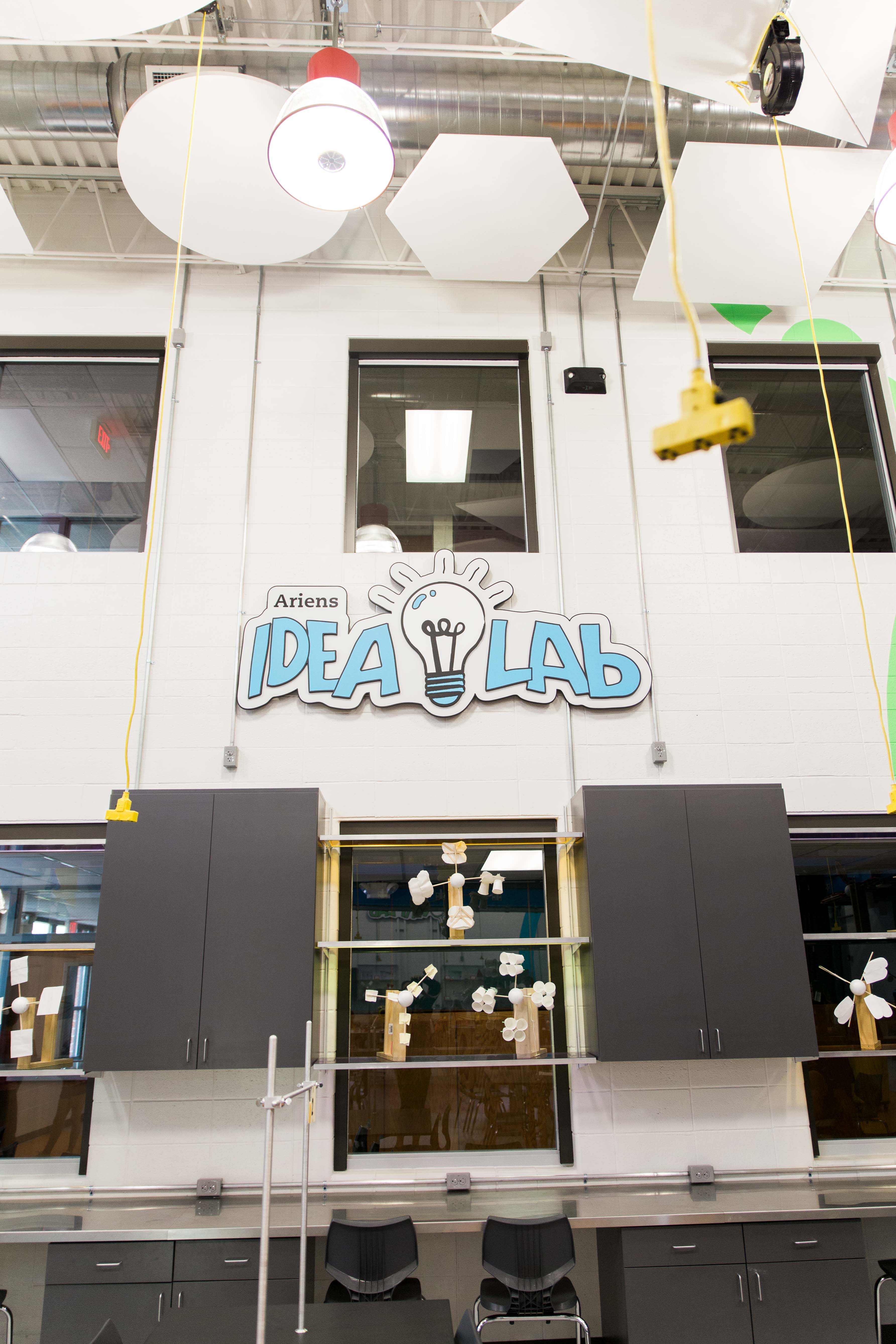 ​The Ariens Company Foundation recently contributed to a new STEM learning center at Brillion Elementary School, located in city where the company has its corporate headquarters. The new STEM center has only been open for a couple of months, but students are already beginning to see their projects come to fruition, all while furthering their education in science, technology, engineering and math.
"This is a place where kids can take projects and have the space and facilities to develop them, as opposed to a classroom setting, which isn't as conducive to this kind of work," said Brillion School District Superintendent Nick Madison. "A lot of what they're working on is engineering stuff, so it's amazing for them to have the room to do that right here in Brillion."
According to Madison, the students at Brillion Elementary School have most enjoyed the ability to be more hands-on with projects. While all projects begin with discovery and a period of research followed by planning, students love when they get the chance to begin building their projects. ​
​
"I think the biggest value a space like this provides to the community is that kids are learning to collaborate," said Brillion Elementary School Principal Carrie Deiter. "They're learning to problem solve, and they're learning to have stamina through that problem solving process. This space generates many, many different ideas and I think that if kids can do that, they'll be successful in anything they want to do. What this center does is teach them to identify a problem, find a solution through research, create that solution and see it through from beginning to end. Those are life skills you can't always teach in the classroom."
A testament to the students' excitement was the fact that they were up and out of bed before 5 a.m. and were diligently working on projects at the STEM center. It was all a part of a live news segment for Fox 11 on Friday, June 23.
"You can see just by looking around here that these kids love the work they're a part of in this space," said Deiter. "It's not often that kids are up this early, but when we asked for them to come in to be on the morning show, they were really excited to show off their projects from the school year."
Madison echoed those remarks.
"With this facility, there's just that wow factor when you come in here," Madison said. "It's a cool place to be, and the students come in here with enthusiasm, and it's easier for them to find that grit and perseverance when they're working in a surrounding like this. It's not a place they're going to get bored."
For more information about the AriensCo. Foundation and its giving goals, visit www.ariensfoundation.org.