Ariens Company Moves into New 600,000-Square-Foot Distribution Center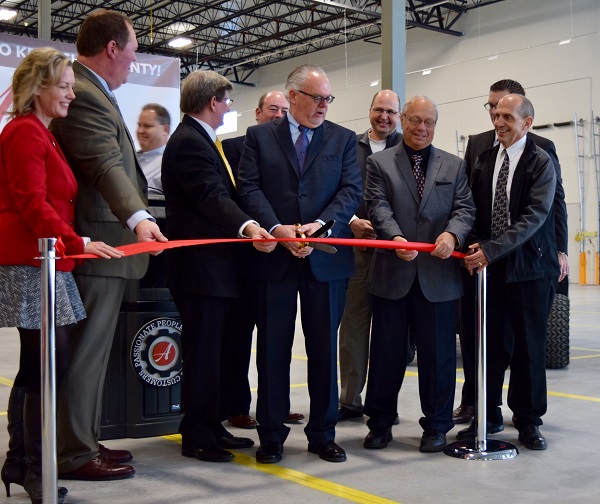 Ariens Company has signed a lease for a 600,000-square-foot building in Kenosha, Wis., for the site of its new distribution center.
The new Wisconsin facility is a strategically located distribution center for Ariens and consolidates operations the company had throughout the Midwest into a single larger, more modern and more efficient facility. The new Kenosha County facility is a strategic location that will help better serve dealers and customers with improved delivery.
"Finding the right distribution center is critical to our growth strategy," said Ariens Company, Chairman/CEO Dan Ariens. "Even a small improvement in delivery time is important to a customer waiting for a new machine to clear their driveway or keep their lawn under control. And this is a significant upgrade to our previous supply chain network."
The Ariens Company wholegoods business will use the warehouse as a central hub for distribution of outdoor power equipment as well as parts and accessories. All products manufactured in Brillion and Auburn will move through the facility.
"We are proud that Ariens selected Kenosha County for the site of its new facility," said Kenosha County Executive Jim Kreuser. "Companies like Ariens are what have made Wisconsin a manufacturing powerhouse and we are delighted to welcome them to our community."
01.04.17