Ariens Company Core Values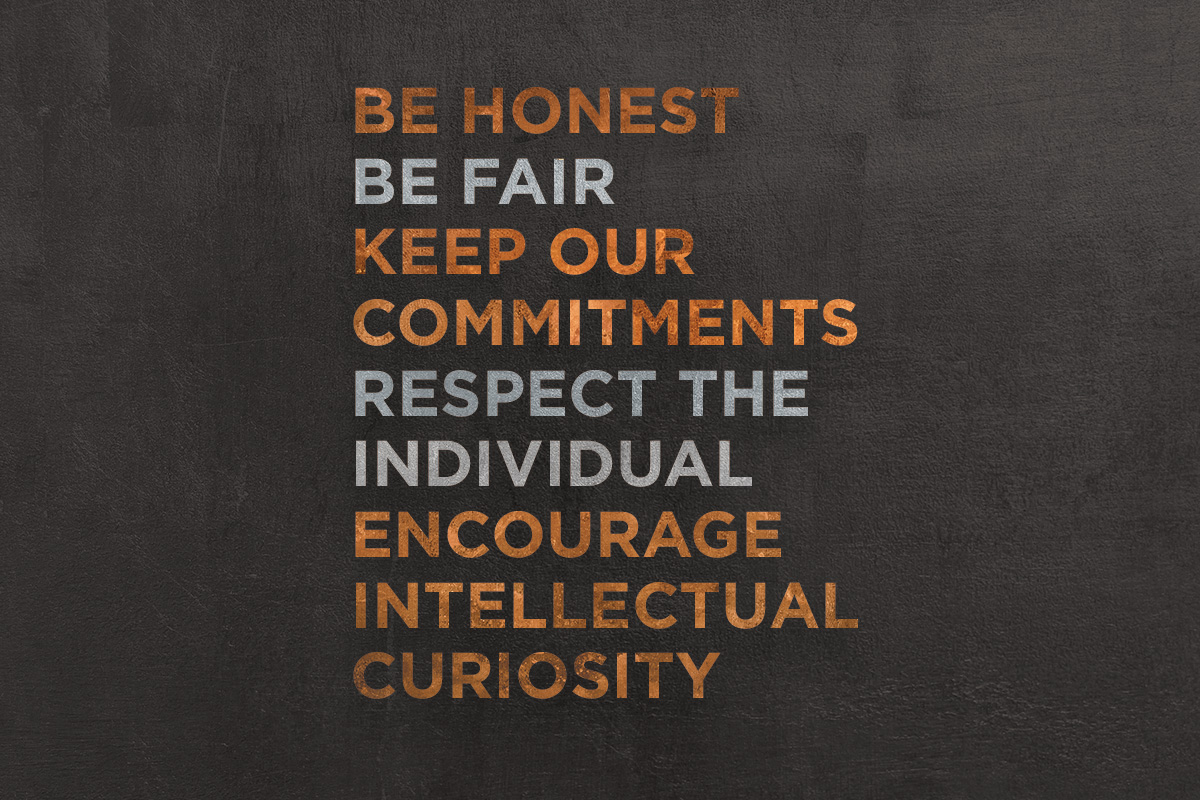 These Core Value​​s outline how Ariens Co​mpany strives to be ethical in its business practices. Ariens Company proudly makes its Core Values visible as a constant reminder to employees and visitors of the way the company approaches decisions and bu​siness.
Despite popular belief, business and ethics do not contradict each other, according to Ariens. Business is inherently ethical because at their core, businesses are people, and people, by nature, are moral and ethical. The Ariens Company leadership team believes that profits follow from honesty and truthful relationships. Ethical businesses help customers solve a problem or fill a need by building a relationship with the customer, rather than leaving them at the point of sale.​

Core Values and ethics also extend to relationships with the company's family of employees. In 2009, Ariens Company asked employees to take a 10 percent pay cut ​due to the suffering economy. Once the economy made a turn for the better and the company beat annual sales and profit projections, Ariens Company followed its core values when it reinstated full pay and returned all of the wages that it cut: more than $850,000.

Core values are the soul of business and every organization has core values, whether they are documented or not. Although these core values are the building blocks of business, they​ aren't always easy to identify. To pinpoint core values, companies must dissect their own cultures to find what it unique and inherent to the way they do business. "Your organization's biggest challenges are also your best opportunities to define ethical culture," said Ariens.
Ariens Company believes in documenting these core values so they can serve as a framework for daily decision-making. Although documenting these values makes everyone aware of them, it also welcomes challenges. Allowing core values to be critiqued makes them stronger and keeps them up to date with the world's constantly-evolving culture.
Far more important than profitability, core values are a company's DNA. They are a business' story: the reason why it exists. For Ariens Company, its Core Values set the standard for ethical behavior and help ensure that a company's legacy is one that all employees can be proud of.
To become part of the Ariens family, visit our careers website to view all open positions.​​
11.19.15