Ariens Company Hosts High School Students on National Manufacturing Day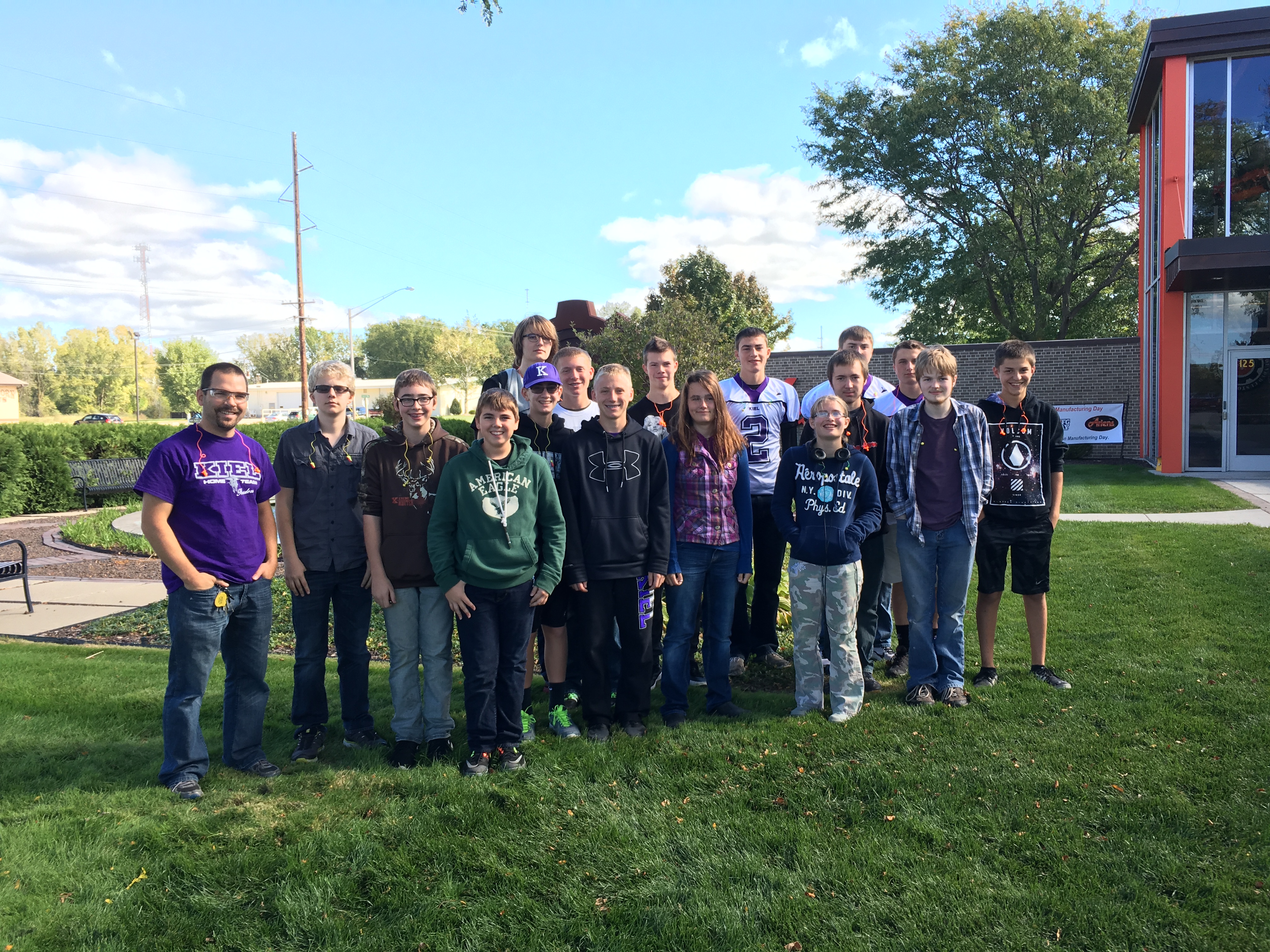 The students, who attended Brillion, Chilton, Hilbert, Kiel, New Holstein and Valders high schools, toured both Brillion plants to learn about Ariens Company's ma​nufacturing practices, manufacturing careers and manufacturing history.
Ariens Company is just one of the more than 2,300 companies in the United States, Mexico, Canada and Puerto Rico that are hosting events for National Manufacturing Day.

The purpo​​se of National Manufacturing Day is to give manufacturers the opportunity to show students what manufacturing is like, dispelling misconceptions and creating excitement along the way. The day also fits with one of Ariens Company's core values to encourage intellectual curiosity.

According to the Manufacturing Day event website, the day is meant to shed a positive light on manufacturing and get youth excited about the possibility of manufacturing as a career.
"By working together during and after Manufacturing Day, manufacturers will begin to address the skilled labor shortage they face, connect with future generations, take charge of the public image of manufacturing and ensure the ongoing prosperity of the whole industry."

During the plant tours, Ariens Company took the opportunity to share with the students the reasons why they should consider a career in manufacturing at Ariens Company.

"To Ariens, this day means we have the opportunity to inform and educate the students about manufacturing in 2016," said Chris Stanton, a training and development leader at Ariens Company. " It's not necessary to have a four-year degree to become successful and have a great career anymore. There are so many opportunities such as internships and apprenticeships that can lead to a great future in manufacturing."

At Ariens Company, a career in manufacturing is only the beginning. While some employees grow to love the hands-on work that manufacturing entails and continue to work on assembly lines, others, like Thomas Schloemner, a team leader at Ariens Company, advance to leadership positions, using the knowledge and skills that manufacturing jobs build.

Manufacturing at Ariens Company means more that piecing a Sno-Thro ​​​​​​together. Manufacturing starts as an idea, becomes a mock-up on a computer, gets printed out as a prototype on a 3D printer, goes through countless rounds of testing and finally becomes a tangible steel machine, created in Brillion, Wis., assembled by passionate Ariens Company employees and used by astounded customers.
10.05.15