Gravely Sponsors Planet Event at Arlington National Cemetary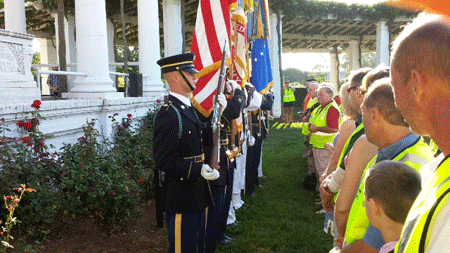 ​This year marks the 18th anniversary of the Renewal & Remembrance event on July 28th with more than $2 million contributed to the care of Arlington National Cemetery to date. Gravely will continue to be part of this annual event where approximately 400 volunteers from over 100 companies participated in 2013.
Volunteer landscape and lawn care professionals from across the country will spend the day mulching, cabling, and installing lightening protection for trees, pruning, planting and liming and aerating more than 200 acres. This is the largest green industry day of service in the country valued at more than $250,000.
Gravely is proud to honor America's veterans and leaders during this day of service by sponsoring safety vests for the event along with the welcome reception.
07.28.14