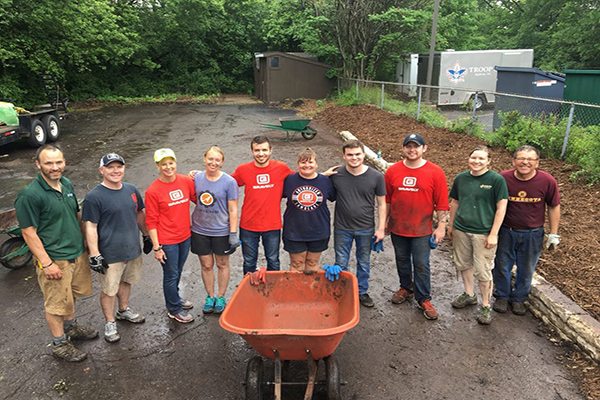 Vande Hey Company, Inc. partnered with Ariens Company donating time and materials to enhance the curb appeal of the Labyrinth Garden at the First Congregational United Church of Christ, located in Appleton, Wis. Encouraged by the NALP, nine employees from the Ariens Company and two landscape architects from Vande Hey Company helped reconstruct a decorative wall and complete other landscaping projects on the church property.
Changing the Landscape
Volunteers put their best foot forward Wednesday, May 30 to demolish a decayed 30-year-old wood retaining wall, remove overgrown shrubs, plant over 100 perennials and add fresh mulch to the gardens. Teams took turns tearing out old wood beams that once stood as a retaining wall. Once the beams had were removed, a trench was dug and filled with large stones creating a stunning makeover with a stone retaining wall.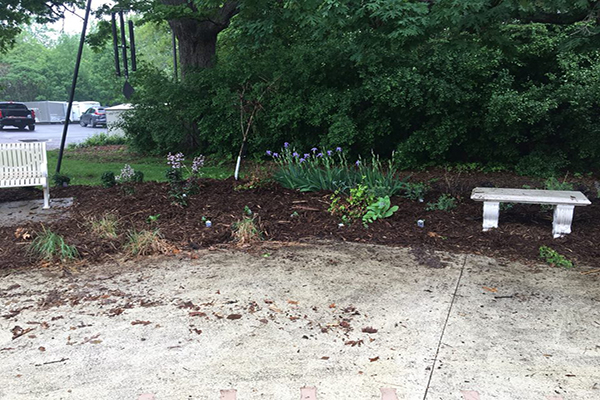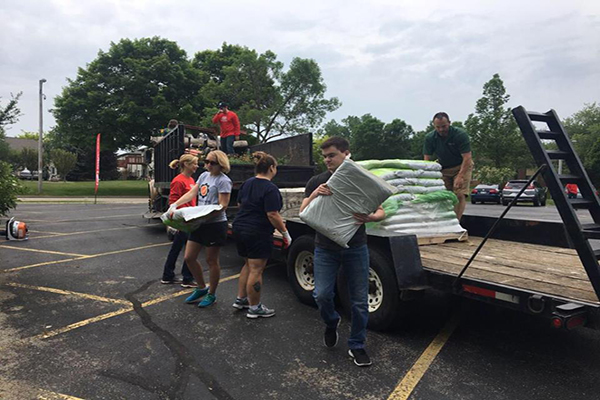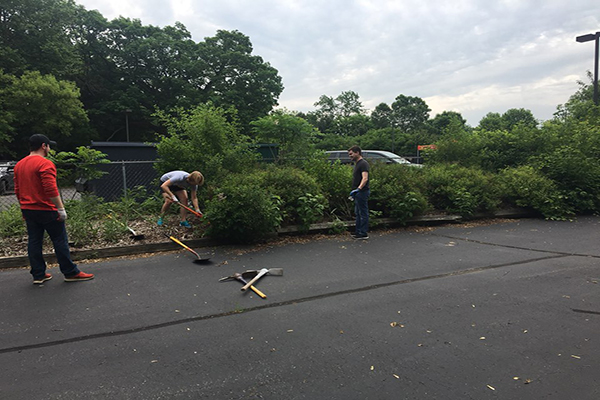 Rejuvinated Garden
The goal of this project was to transform a treasured community garden into a peaceful, vibrant space for public enjoyment, meditation, and reflection. The Labyrinth Gardens landscaping initiative not only benefits the community but also gave employees a sense of purpose within their own community and organization.
"Getting out of the office for a day gave me an opportunity to not only strengthen my relationship with co-workers but to also participate in a community improvement project," said Aaron Abler, Technical Writer, at the Ariens Company.
"I really enjoyed being able to give back by helping out a local church and doing that with other employees at Ariens Company was rewarding," said Zane Statz, Graphic/Web Designer, at the Ariens Company.
In total, 6 hours were volunteered – a worthwhile investment of time and resources and a great experience for all the volunteers involved. Thank you Vande Hey Company for taking part in this incredible initiative with us.