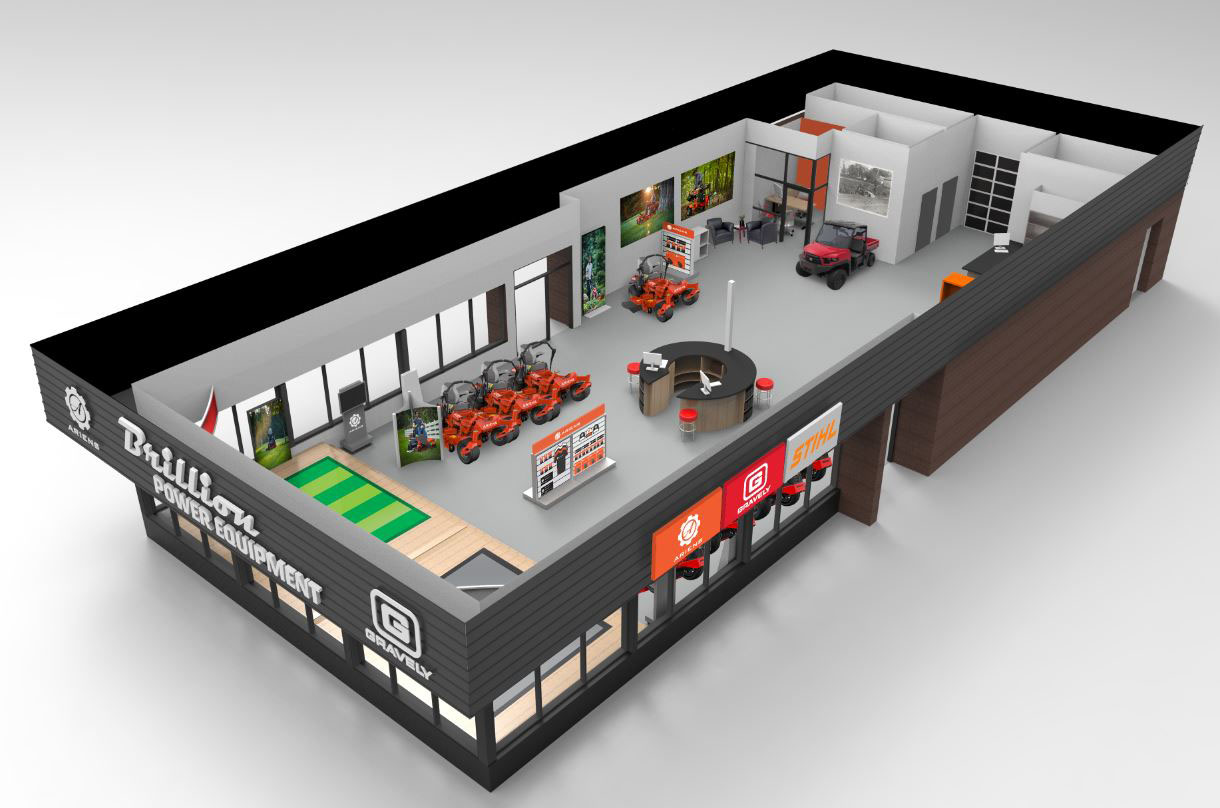 Ariens Company announced it has begun construction on a new concept store in Brillion, Wis., located directly across the highway from its global headquarters. The company purchased the building at 658 W. Ryan Street, and the new store is expected to open in May 2017.
"The store will be used to demonstrate best-in-class dealership practices, test merchandising concepts that might be offered to our network of dealers, and learn more about overall customer experience," says Dan Ariens, Chairman and CEO of Ariens Company.
Ariens Company has partnered with local dealer Mike Buboltz to manage the store as a power equipment dealership. Buboltz is the owner of Hardware Plus, located in downtown Brillion, which has sold Ariens equipment since 2011. The new dealership will be open to the public for sales of Ariens® and Gravely® brand outdoor power equipment and parts sales. Hardware Plus will continue to perform service at its downtown Brillion location.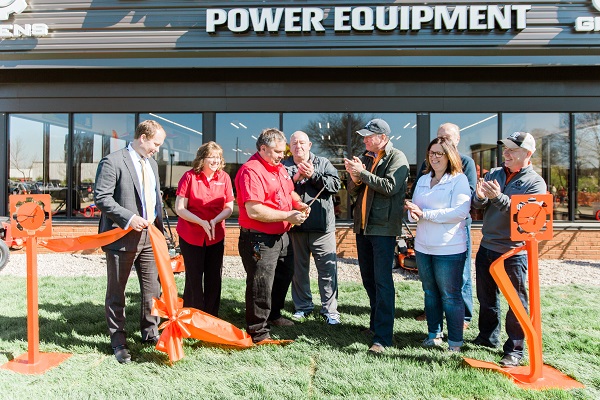 "We feel honored that AriensCo. chose us to manage their new concept store," says Buboltz. "This is a great opportunity for us to partner with the AriensCo. to showcase their world class equipment made right here in Brillion, Wisconsin."
This will not be a factory direct store with discounted products and close-out pricing, according to Ariens. This will be an independently-operated dealership with Buboltz managing day-to-day retail activities, while product placement, point-of-sale, and marketing support will come directly from the Ariens Company marketing team.
The store will assist the company in gathering customer feedback and retail best practices that will benefit the entire Ariens and Gravely dealer base, according to Ariens. The company has more than 1,500 dealers throughout North America who sell lawn, snow and commercial outdoor power equipment. Ariens and Gravely dealers, who make regular visits to Brillion, will have an opportunity to gain insight on the best practice concepts during visits to the store.
The dealership will include new concepts in store point-of-sale, Ariens Company​ brand signage and imaging, product display and merchandising concepts for accessories, parts and equipment unique to the outdoor power equipment industry.