Dan Ariens Receives 2015 National STEM Education Partner of the Year Award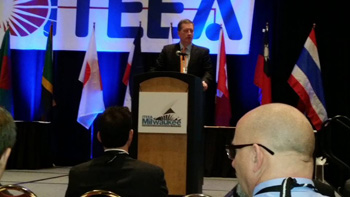 "I'm especially proud of this award because it is about partnership," says Ariens. "My advocacy for STEM education is a direct result of the enthusiasm generated at Brillion High School by Technology Education Teacher Steve Meyer and his students."
The award recognizes "exceptional commitment to education and the importance of science, technology, engineering and mathematics education," according to WTEA.
"For my part, I will continue to be an advocate within the business community for these kinds of partnerships and the very real, viable, and lasting benefits they provide," says Ariens.
03.27.15